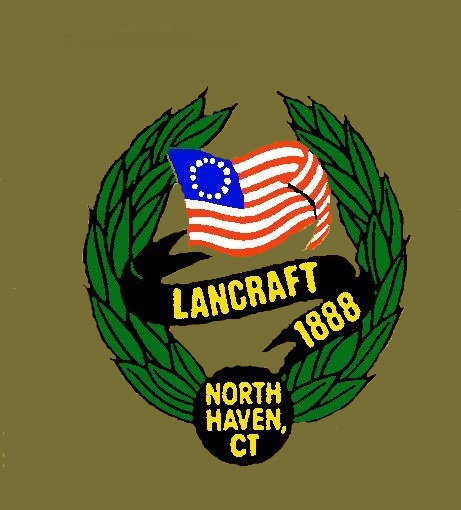 Lancraft Fife & Drum Corps Since 1888
North Haven Connecticut
Do you have questions about joining Lancraft?
HERE ARE SOME BRIEF ANSWERS!


Who can join? Adult men and women currently make upmost of the membership, We always welcome mature, talented teenagers as "trainees," preference being given to youngsters who bring along an adult family member as a musician or color guard participant.

What skill level is required? All skill levels are welcome. Our instructors will help you bring your skills up to a level to qualify for full membership. Being able to read music is helpful but not a requirement.

What is the membership procedure? First, just come to several practices and get acquainted. If you have the skill levels to parade, or show the interest and potential to learn the instrument and music, you will be invited by a vote of the members to join.

What time commitment is necessary? Practices are held weekly. Lancraft normally does about 20 performances per year from March through November. We do understand that members have family obligations, work commitments and vacation schedules and take it in consideration in attendance.

What are financial commitments? The annual dues are $50. Members supply their own black shoes and a pair of specified khaki pants. Lancraft supplies uniforms and instruments. Some members buy informal Lancraft caps, T-shirts and jackets for casual wear.

Are flute or piccolo players eligible? Certainly… and very welcome! The transition to the fife from any woodwind instrument is easy and our instructors are familiar with this process. If you played these instruments back in your high school or college band days, you will enjoy converting to the fife.

What drumming style is eligible? With practice, any drumming style can be converted to the "ancient" rudimental style as played by Lancraft. Our drum section includes both snare and bass drums. On snare, we use the 26 Standard American Rudiments

How many tunes do you use? Lancraft's repertoire consists of about 35 tunes and medleys that must be learned and memorized. We might change the basic repertoire by only 10% or so each year. You would be ready to parade if you knew about a dozen of the standard parade tunes.

What if I want to march in the color guard? We have openings for both flag and musket bearers. Frequently, our new trainee musicians will participate in the color guard until they are ready to join their section..

Where and when are practices? All practices are Thursday evening at our hall in North Haven from 7:30 to 9:30 pm. See the "Directions" page.

How much travel is involved? Not much. The majority of our performances are in Connecticut. We might also have one car or bus trip a year to a nearby state. Longer trips are rare but we have been to Switzerland and Ireland!

Are there social activities? You will enjoy several social opportunities during the year and many of our outings also include social activities during or after the events. Family members are very welcome.

Interested in learning more about becoming a member of Lancraft? Send for an informational literature package by contacting Bill Maling and telling us about your area of interest, so we can put you in contact with the right section leader.
Information provided by Corps members
Copyright © [Lancraft Fife & Drum Corps]. All rights reserved.
Revised: December 29, 2017.