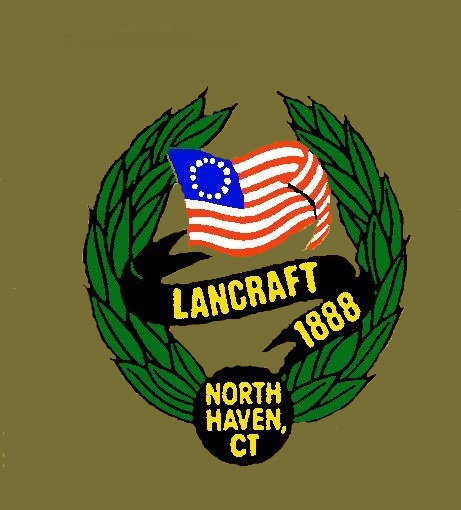 Lancraft Fife & Drum Corps Since 1888
North Haven Connecticut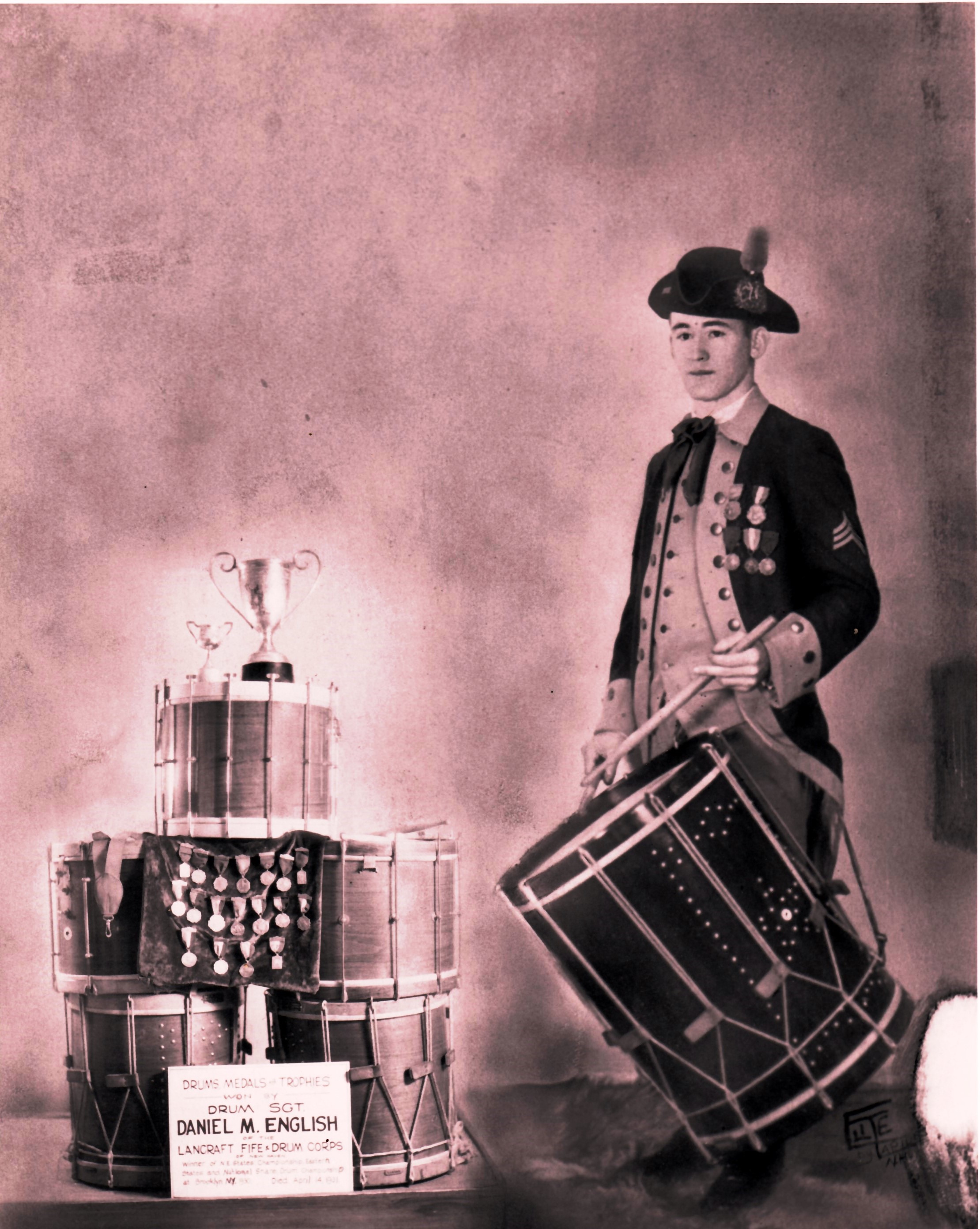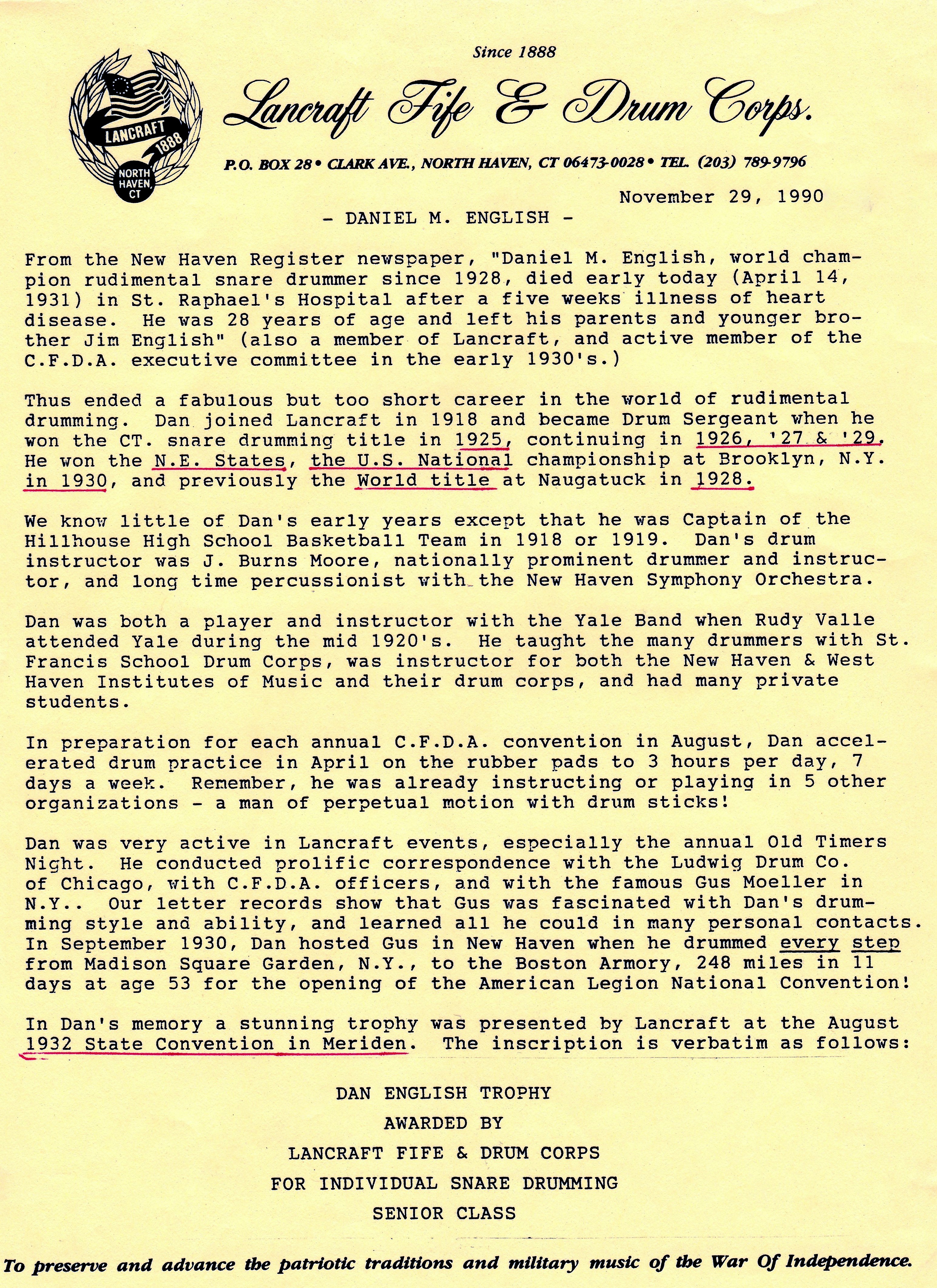 In Dan's memory a stunning trophy was presented by Lancraft
at the August 1932 State Convention in Meriden Connecticut. The inscription is verbatim as follows:
DAN ENGLISH TROPHY
AWARDED BY
LANCRAFT FIFE & DRUM CORPS
FOR INDIVIDUAL SNARE DRUMMING
SENIOR CLASS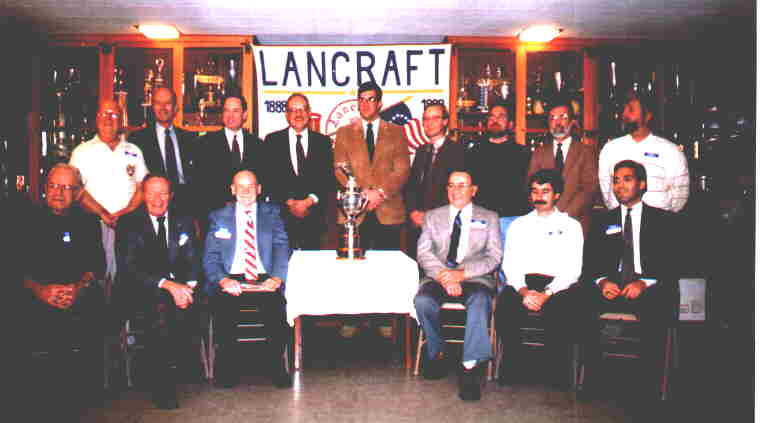 Dan English Trophy Winners
Photo taken November 29 ,1990
Left to Right Front: Art Gomperts(son of James Gomperts, first winner of the trophy)Bob Redican, Howard Kenealy, Hugh Quigley, Tom Grandel, Dan Toscano.
Rear: Eldrick Arsenault (brother of Frank Arsenault) Nate Marks, Jack Tencza, Bill Rotella, Cliff Barrows, Brad Fairchild, Jim Clark, Paul Cormier, and Stan Trybus(Family member of Sigmund Trybus)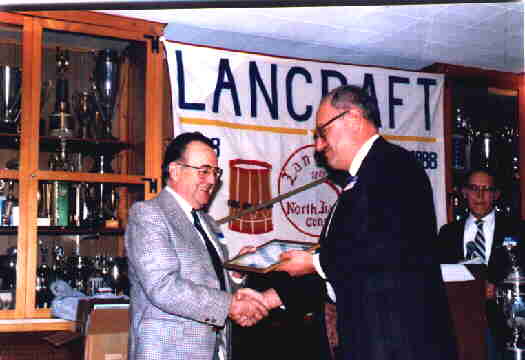 Hugh Quigley presenting Bill Rotella with his certificate
The Dan English Trophy was retired to Lancraft Hall in 1988.
Information provided by Corps members
Copyright © [Lancraft Fife & Drum Corps]. All rights reserved.
Revised: December 29, 2017.