These pages are made avalable for viewing historic photos of Lancraft Fife & Drum Corps long history in Fair Haven, New Haven and North Haven Connecticut. The corps historian can be reached at
lancraftweb@gmail.com
for any descrepancies or additional information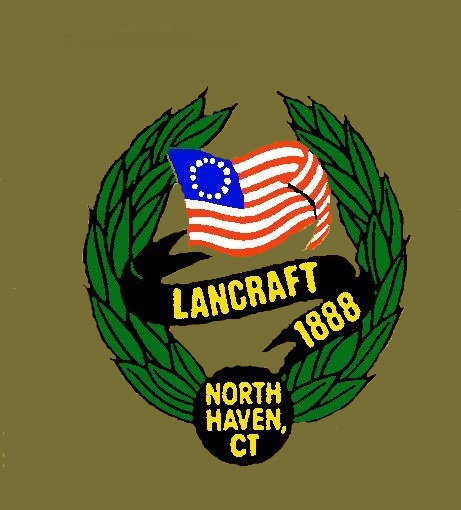 Lancraft Fife & Drum Corps Since 1888
North Haven Connecticut
Lancraft Photo Archives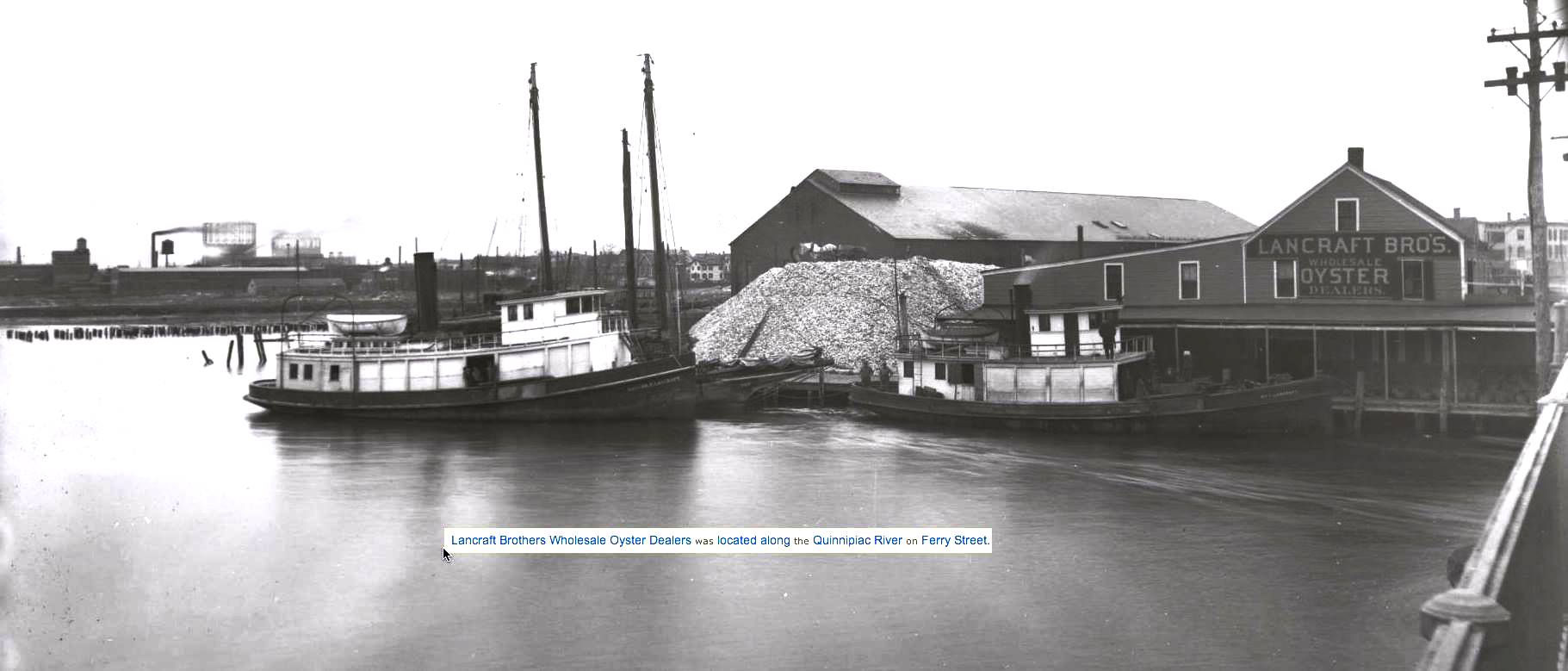 The Lancraft Family Oyster Business located
on Fairmont Ave along the the Quinnipiac River in Fair Haven, CT.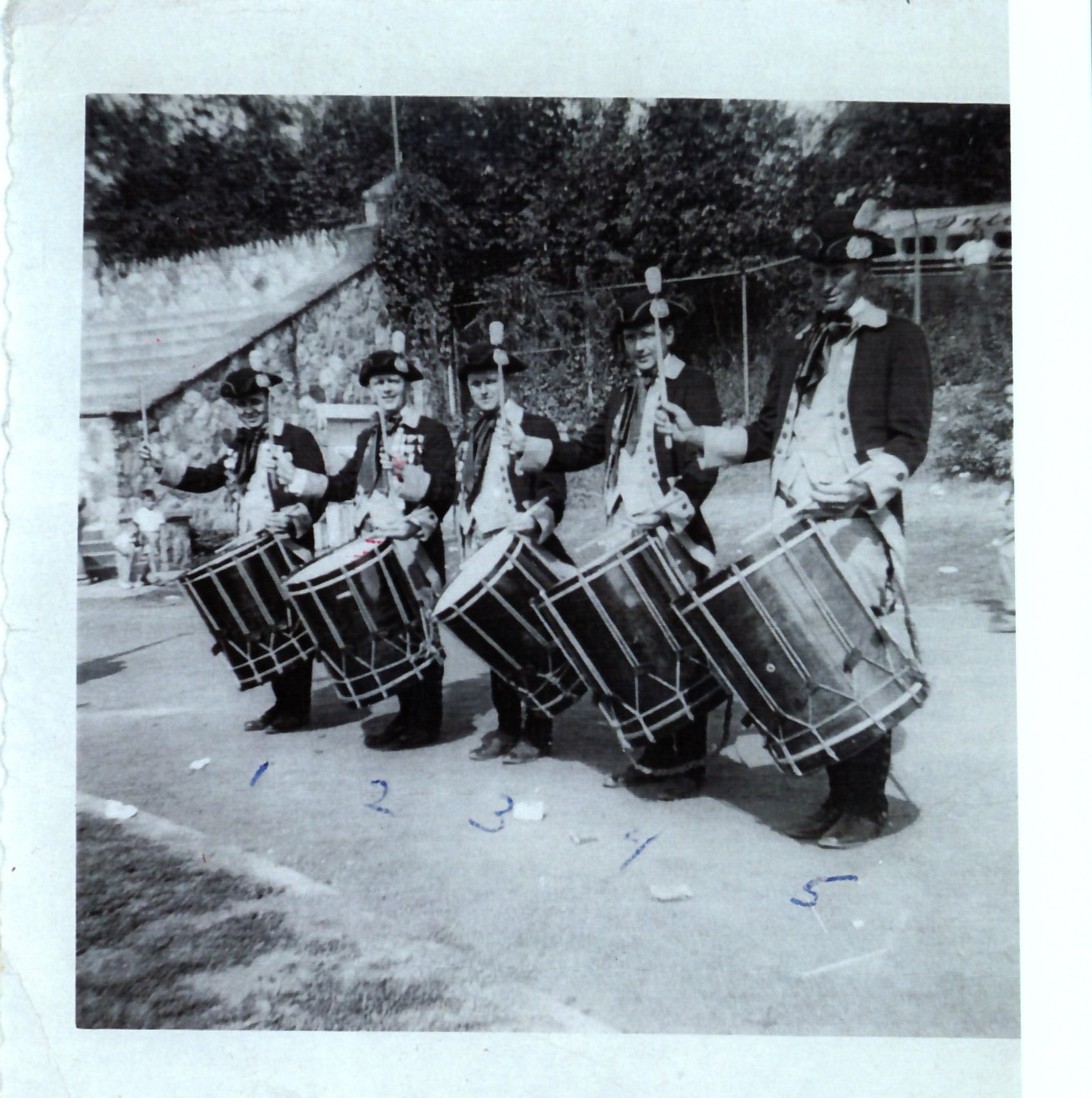 Lancraft Snare Line. Circa 1949-51 Left to Right, Hugh Quigley, Eldrick Arsenault, Midge Moarity, Joe McGuire, Unknown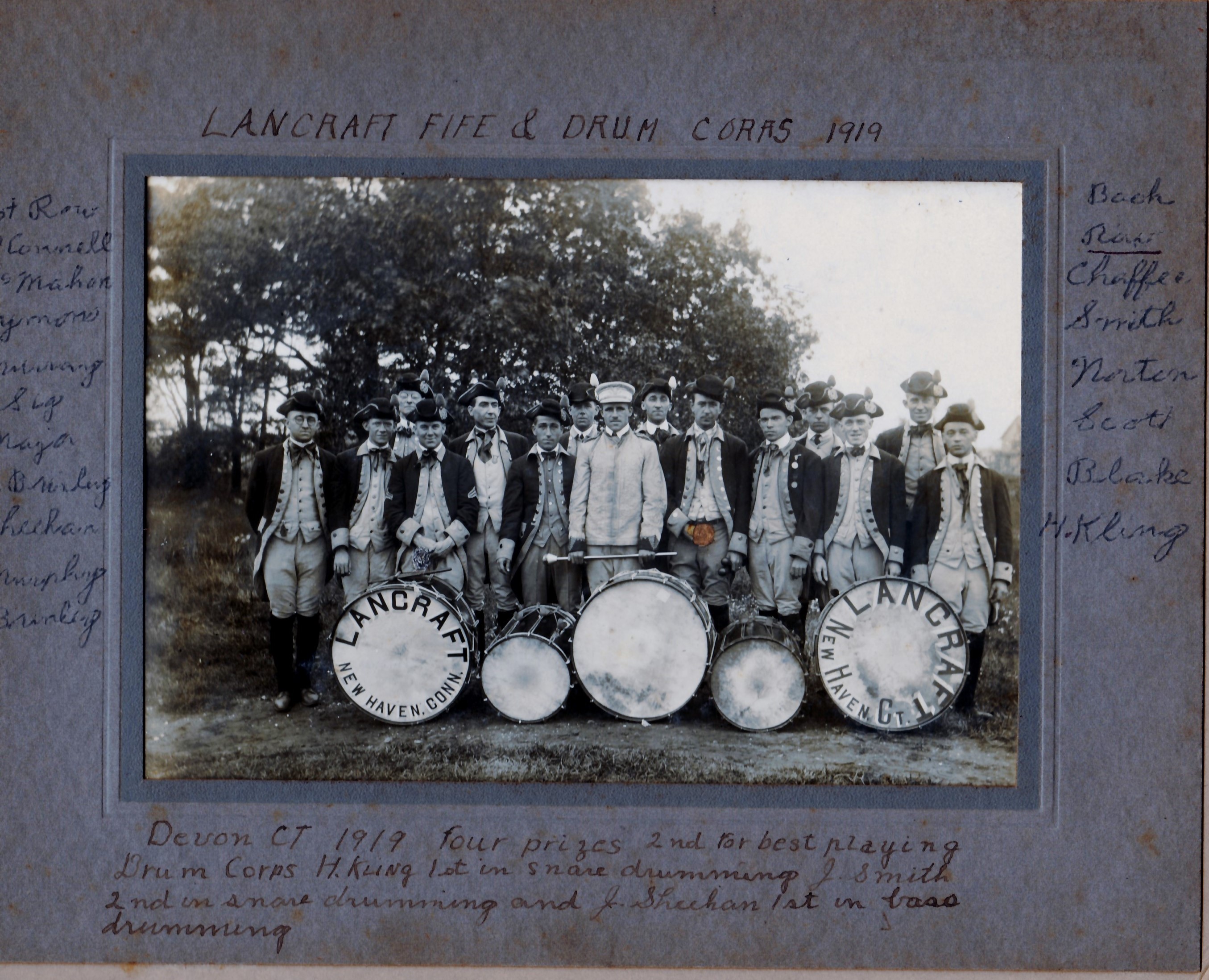 Lancraft at Devon, CT Competition summer 1919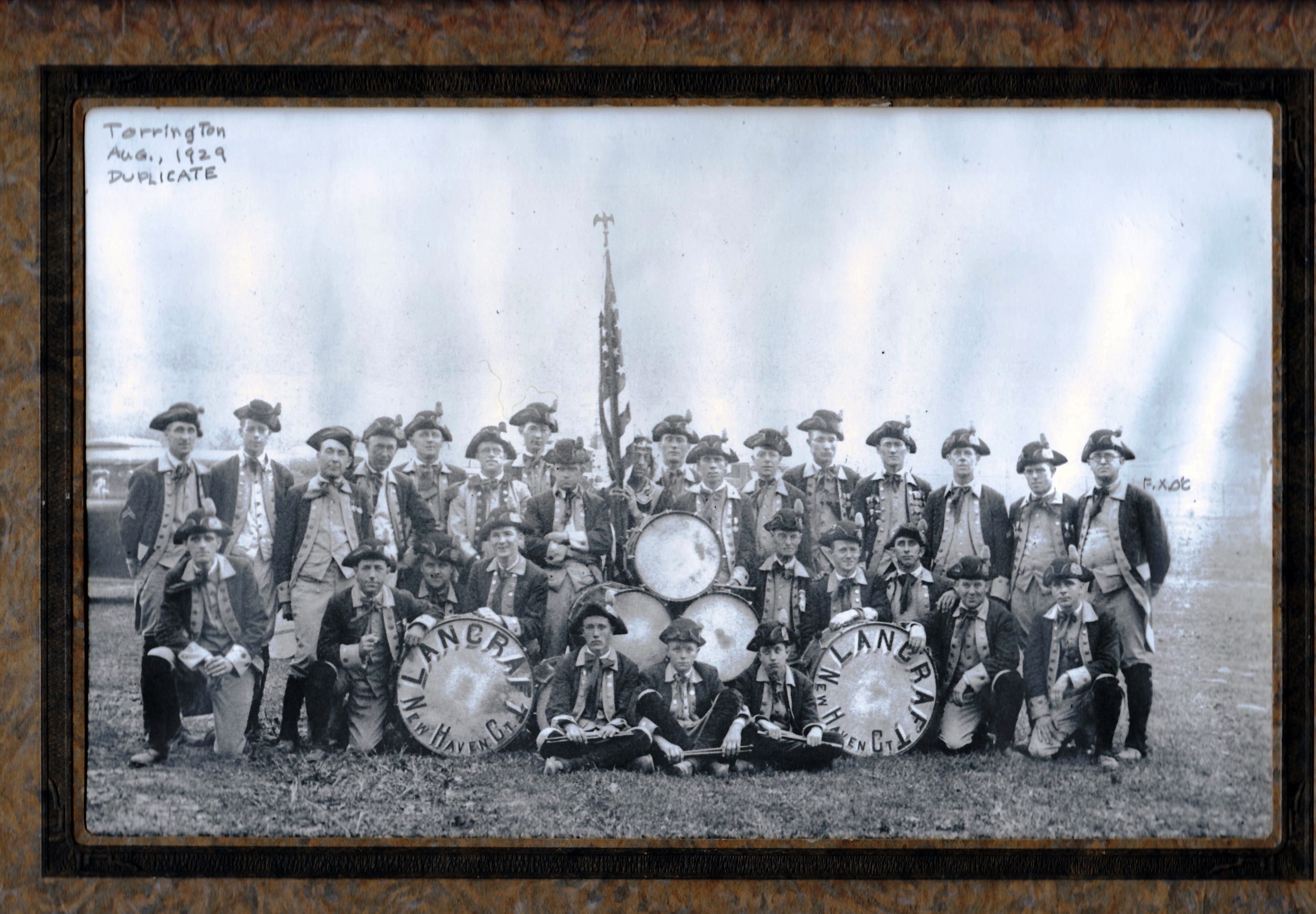 Lancraft at Torrington Competition August 1928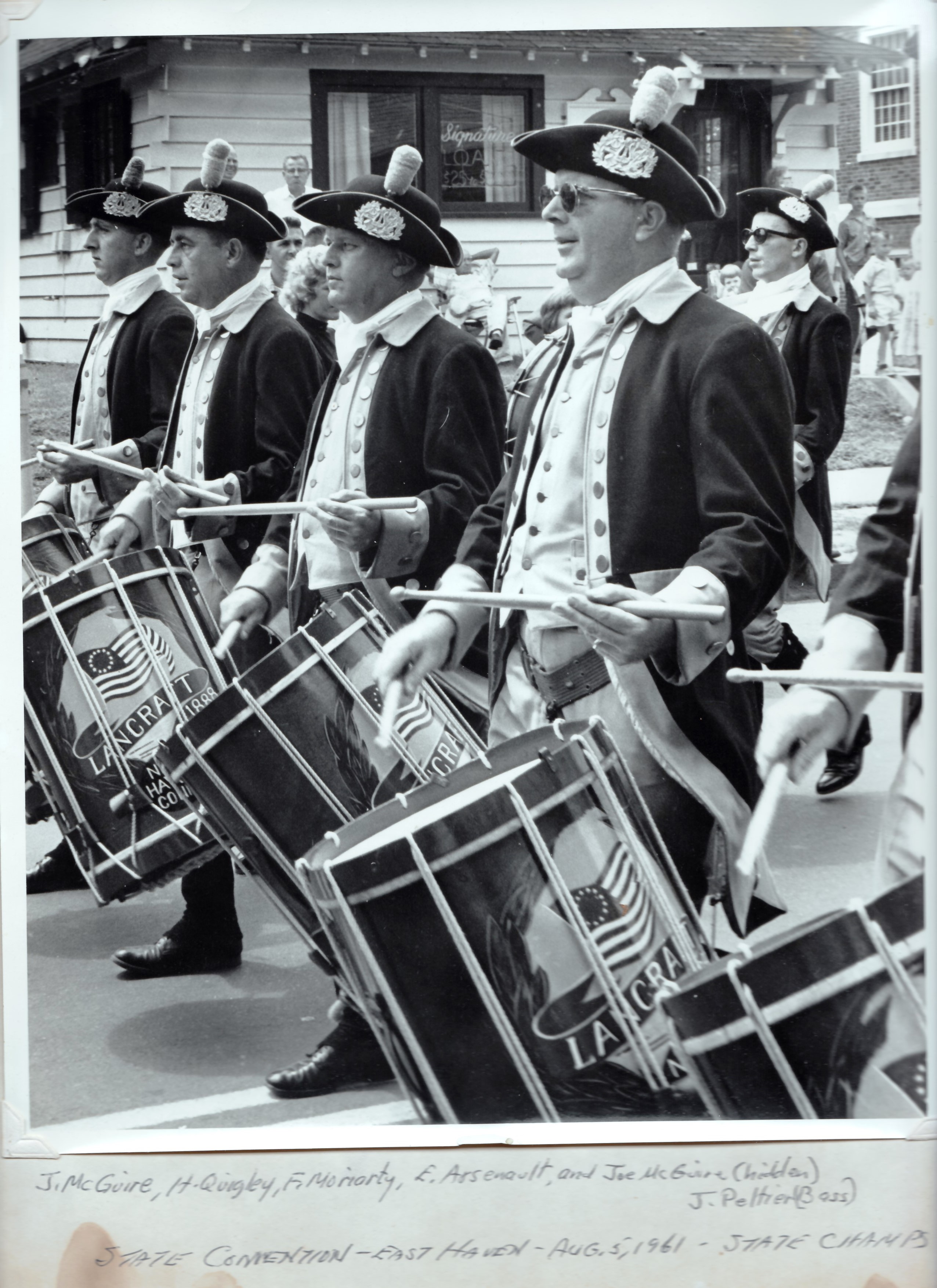 Lancraft Drum Line 1961 East Haven, CT State Convention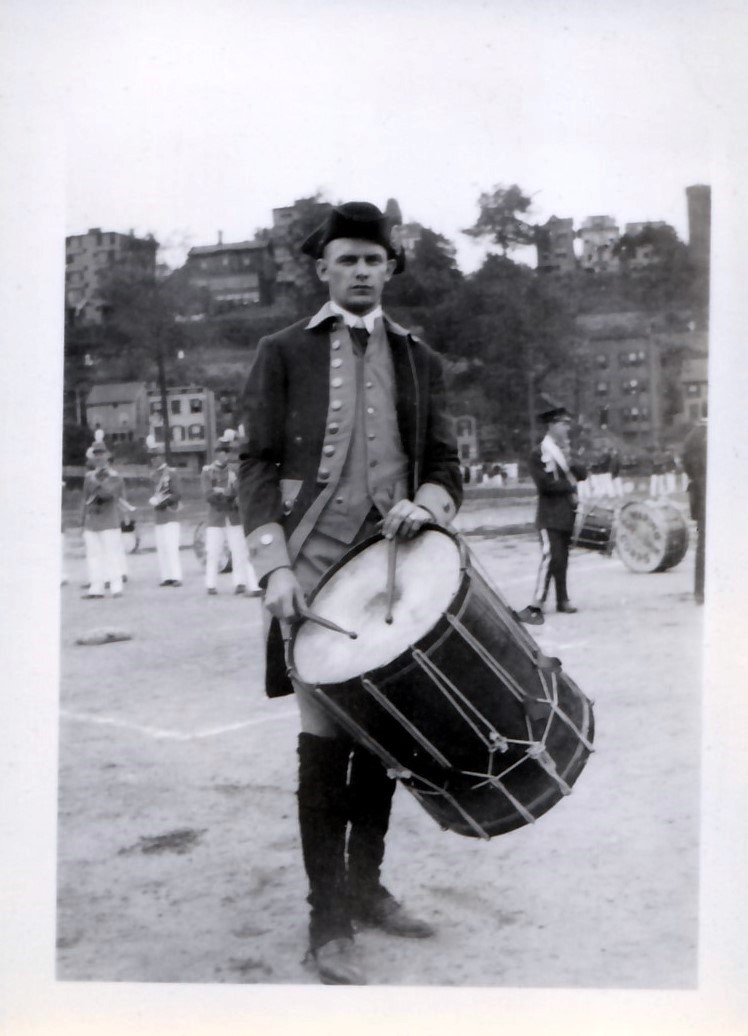 Snare Drummer Martin Kling Circa 1936
Click here to see the Martin Kilng Diary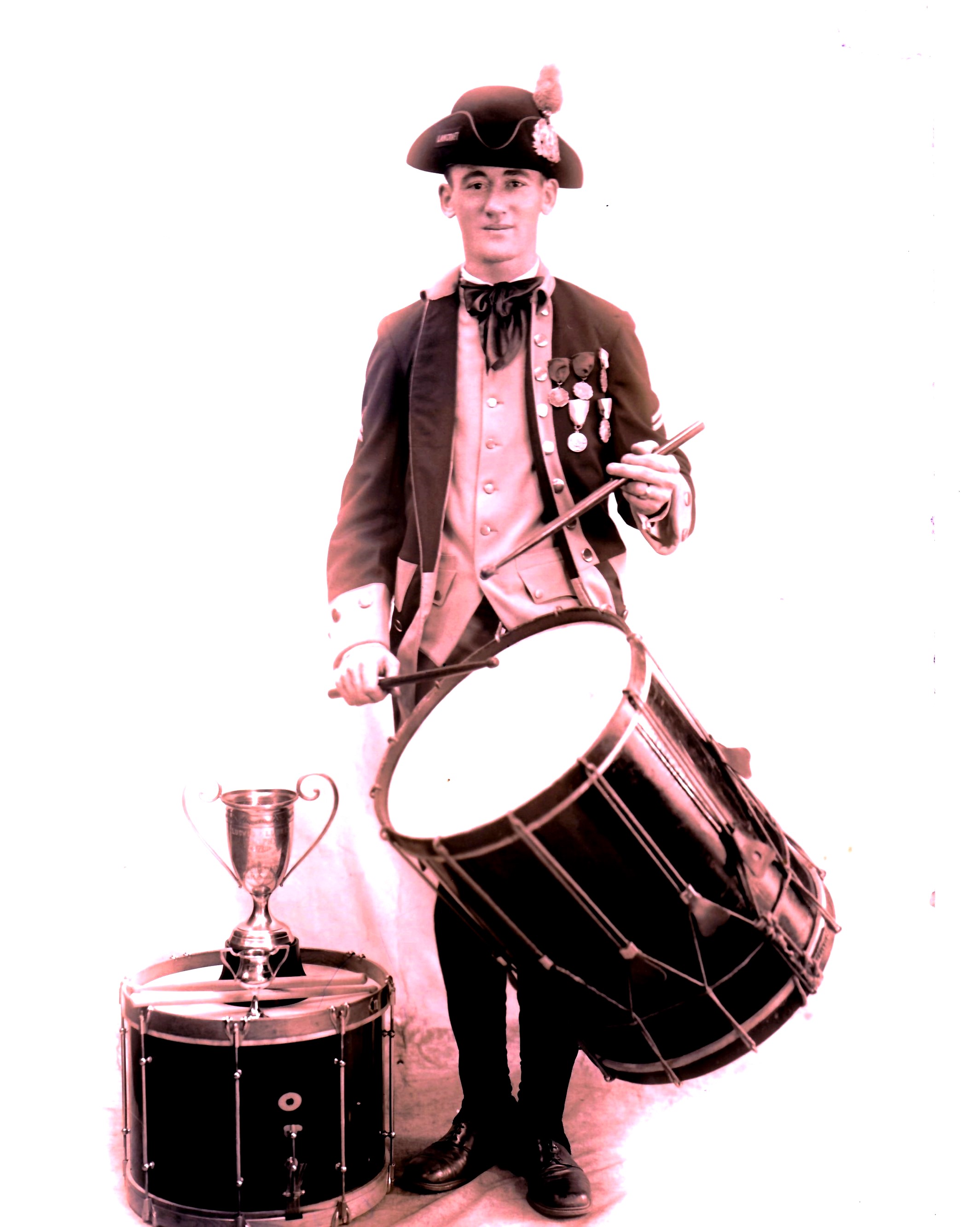 Snare Drummer Dan English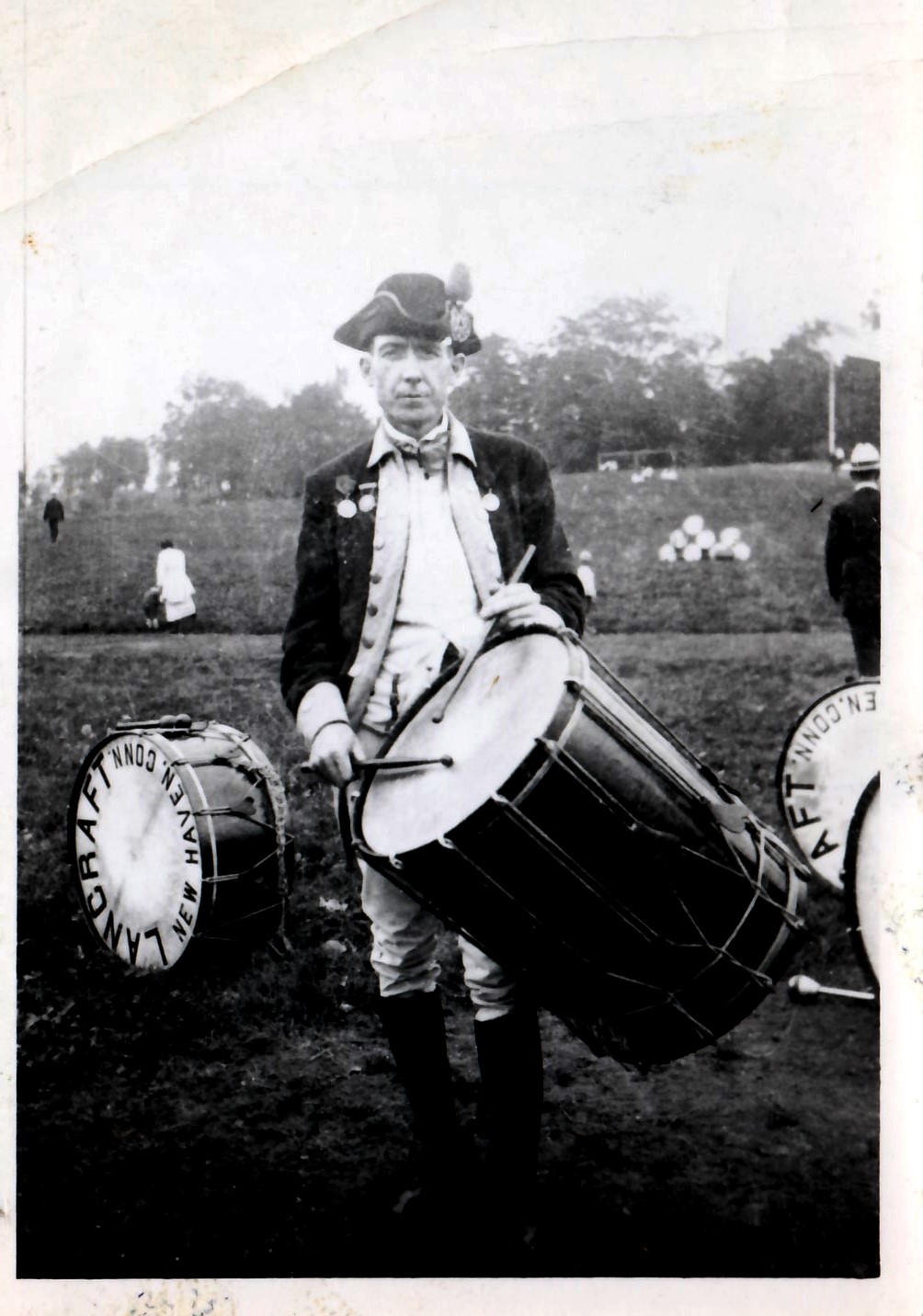 Unknown Snare Drummer Circa 1932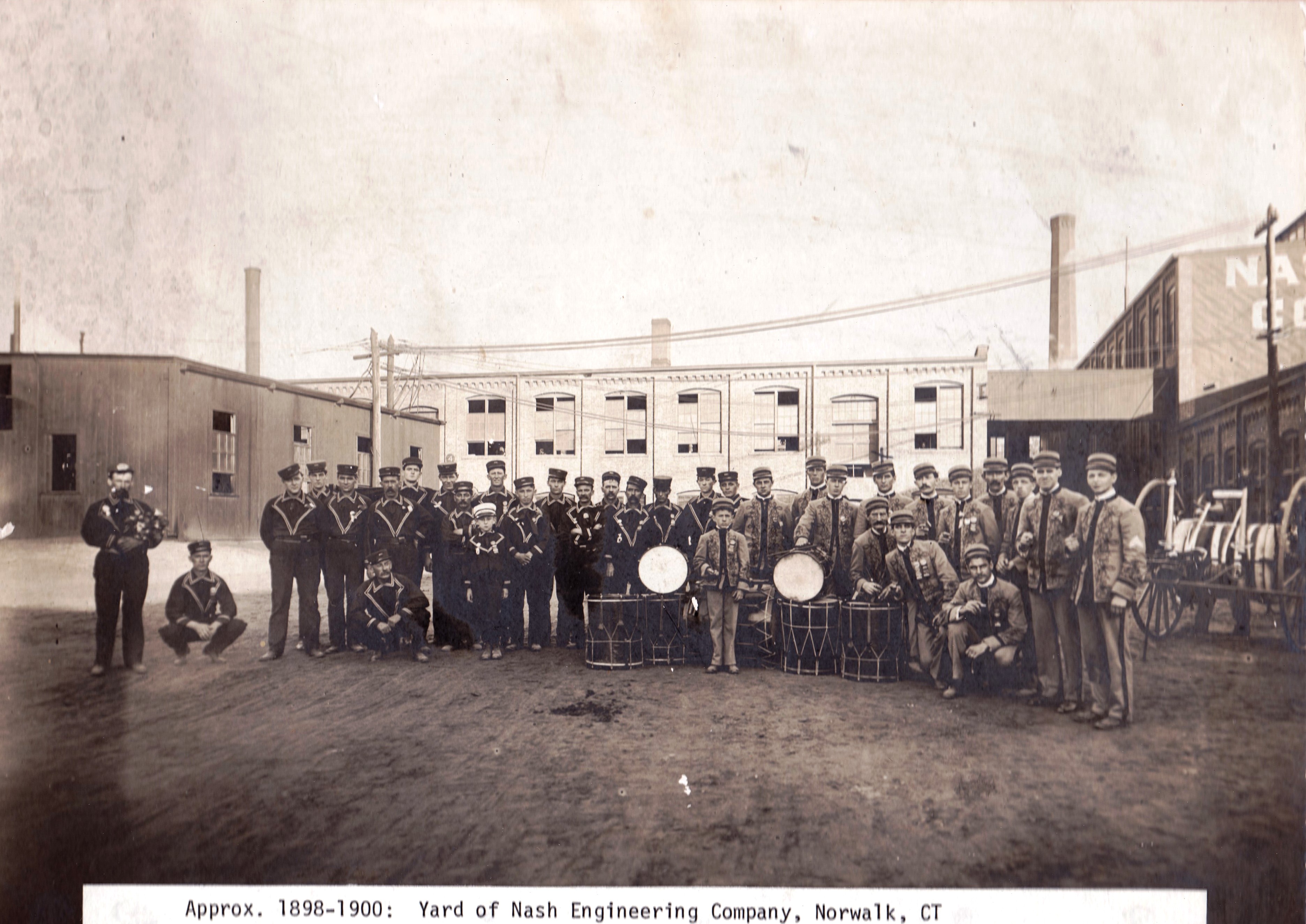 Circa 1898-1900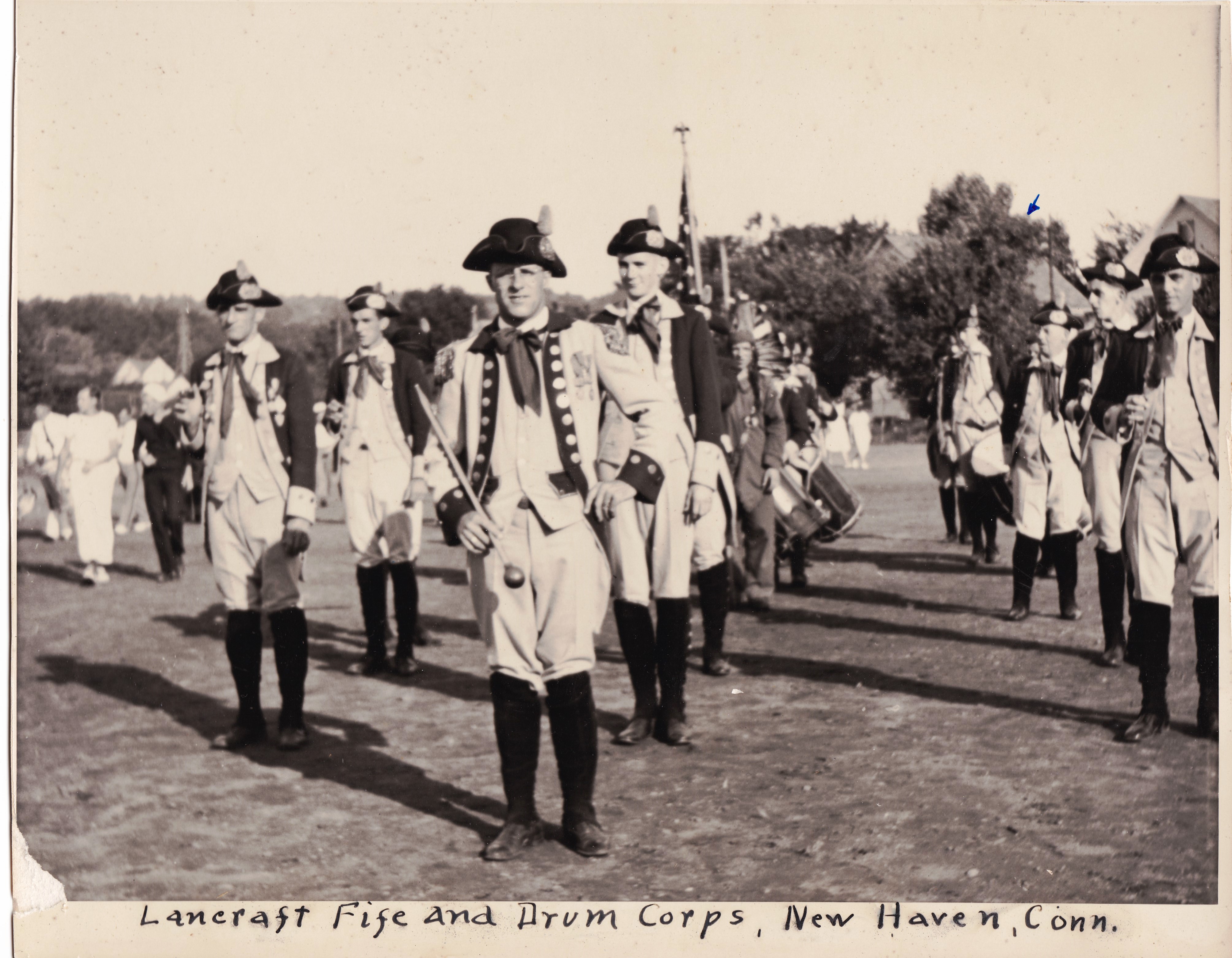 Lancraft at New Haven CT circa 1936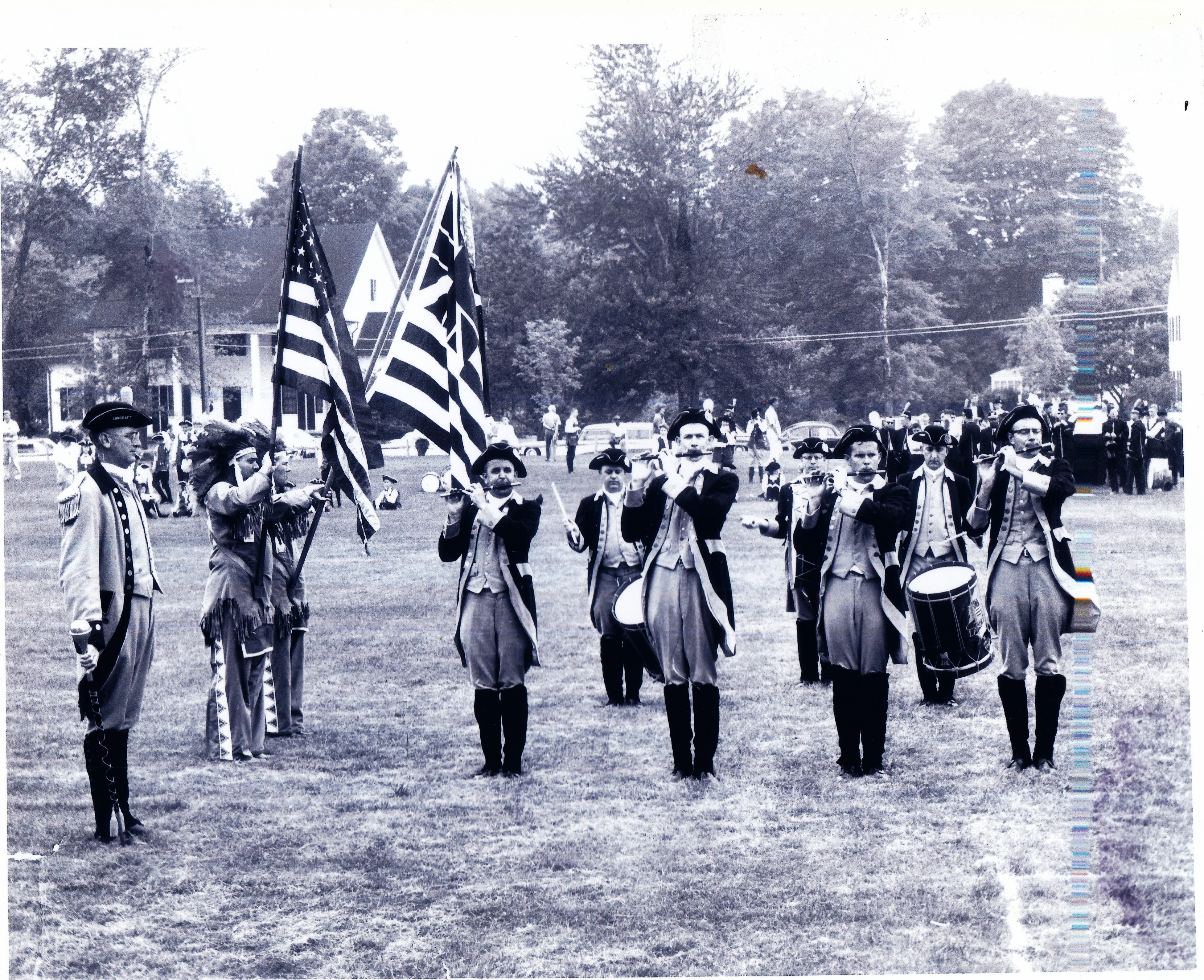 Circa 1958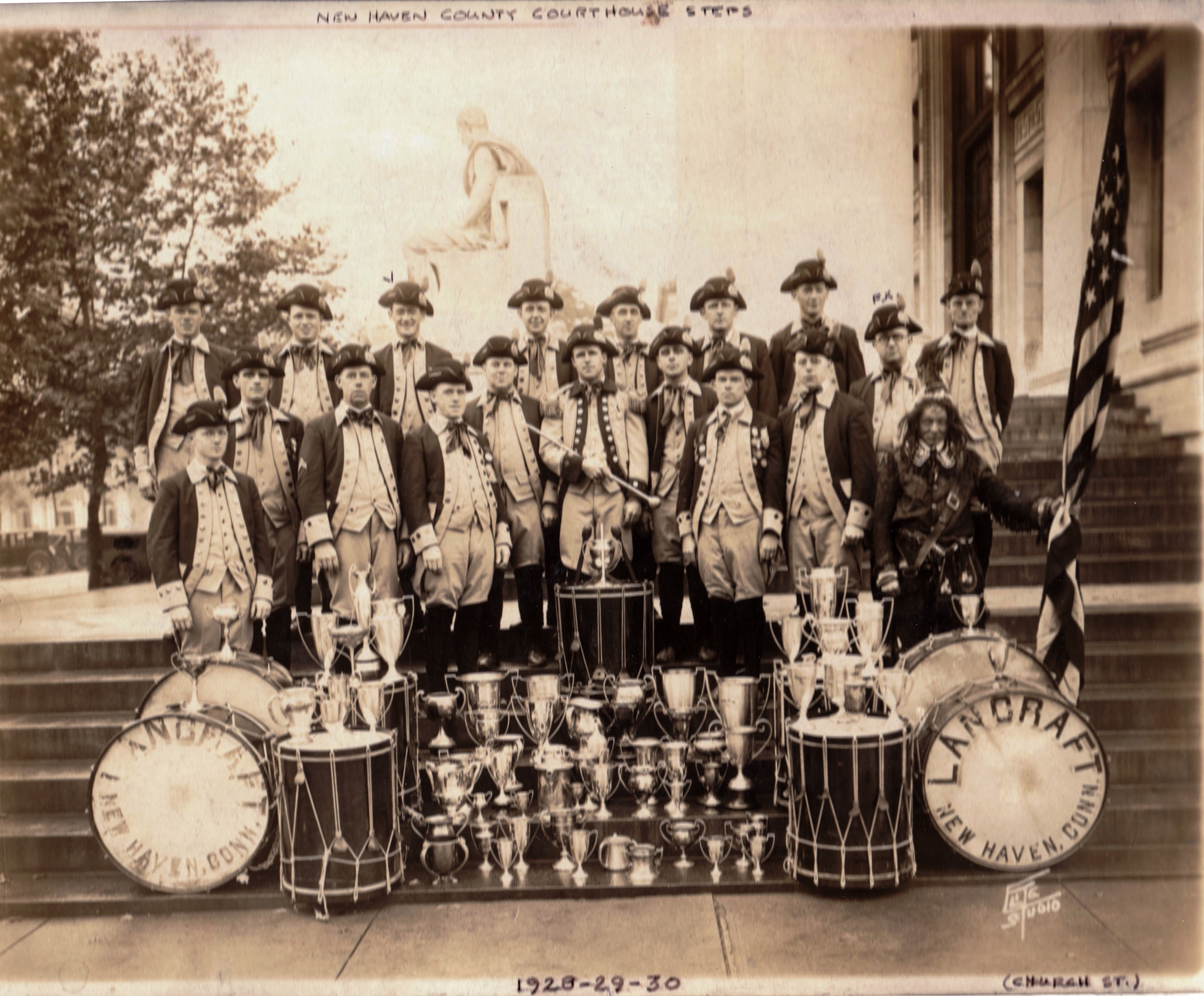 Lancraft at the New Haven County Court House, New Haven circa 1932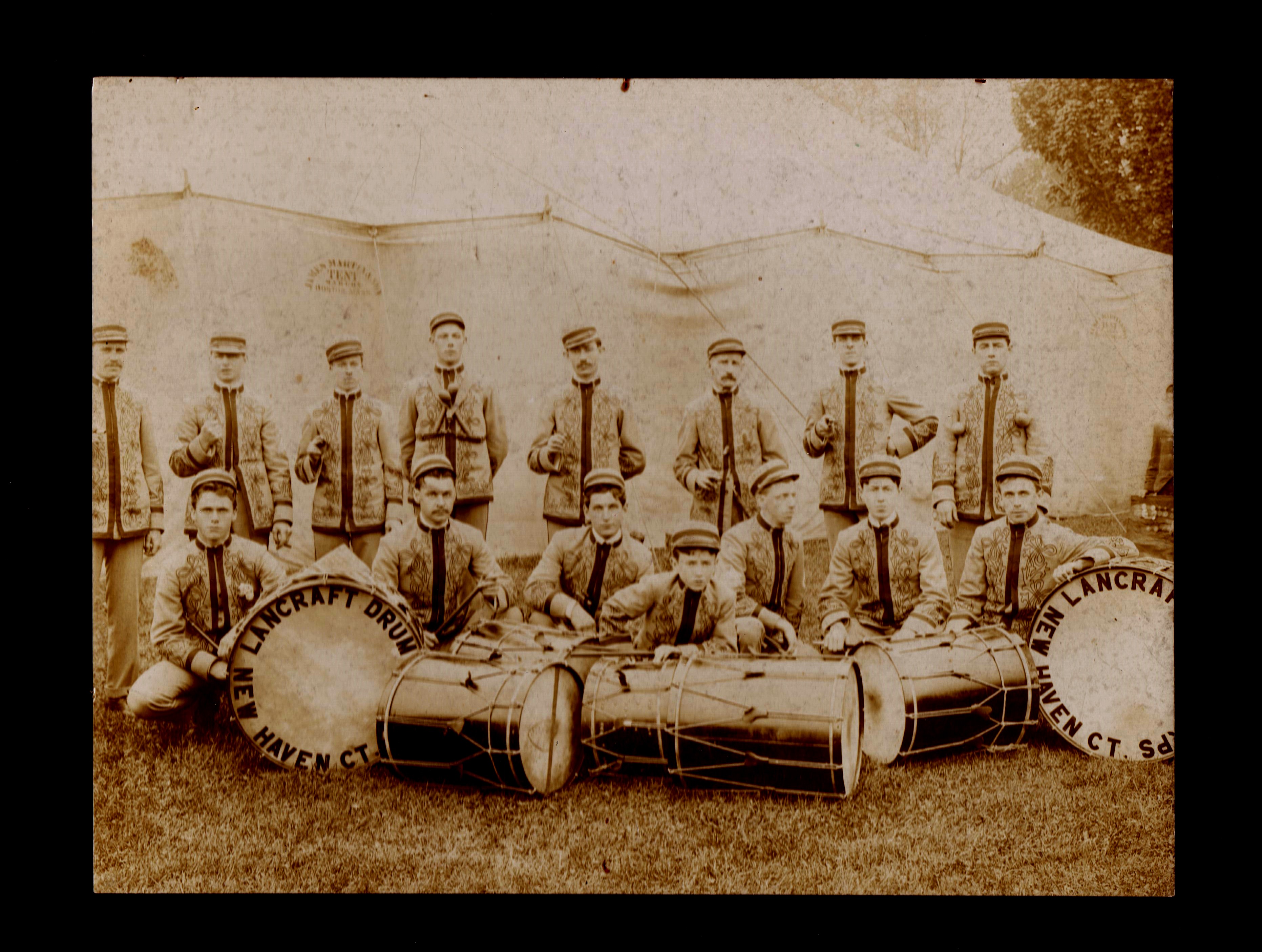 Lancraft circa 1888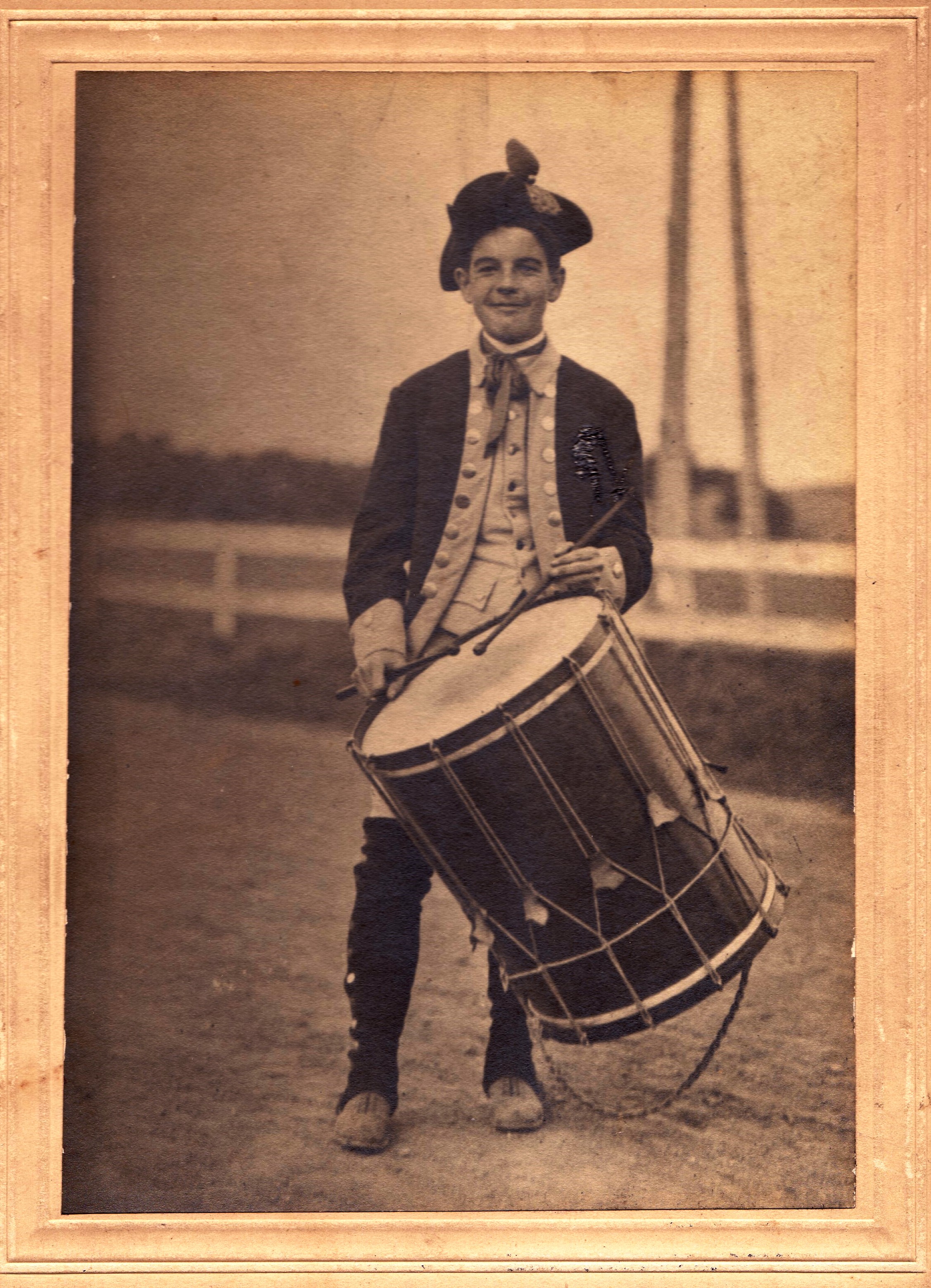 Champion Snare Drummer George Gallager
Information provided by Corps members
Copyright © [Lancraft Fife & Drum Corps]. All rights reserved.
Revised: December 29, 2017.