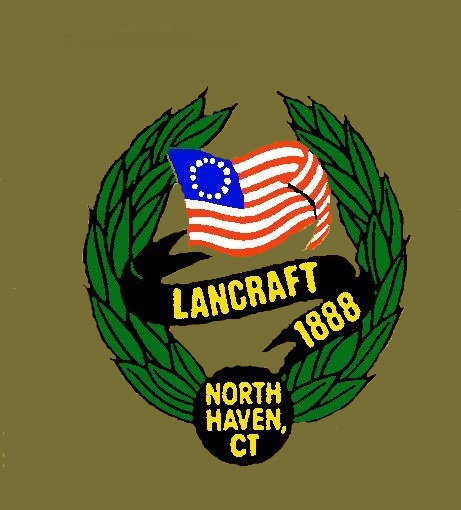 Lancraft Fife & Drum Corps Since 1888
North Haven Connecticut
Lancraft Swiss Trip 2006

Basel Switzerland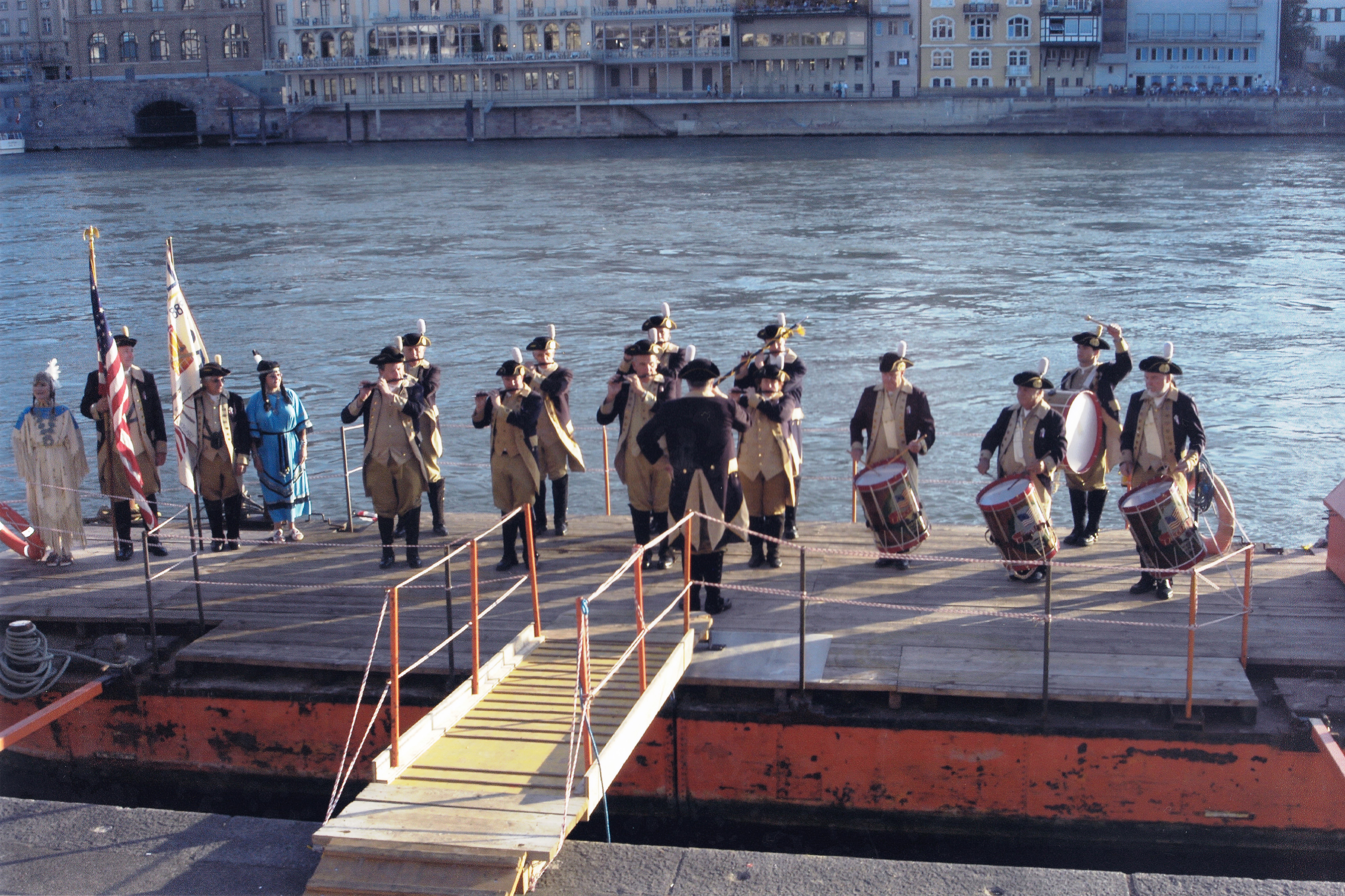 Performing onthe Rhein River barge in Basel Switzerland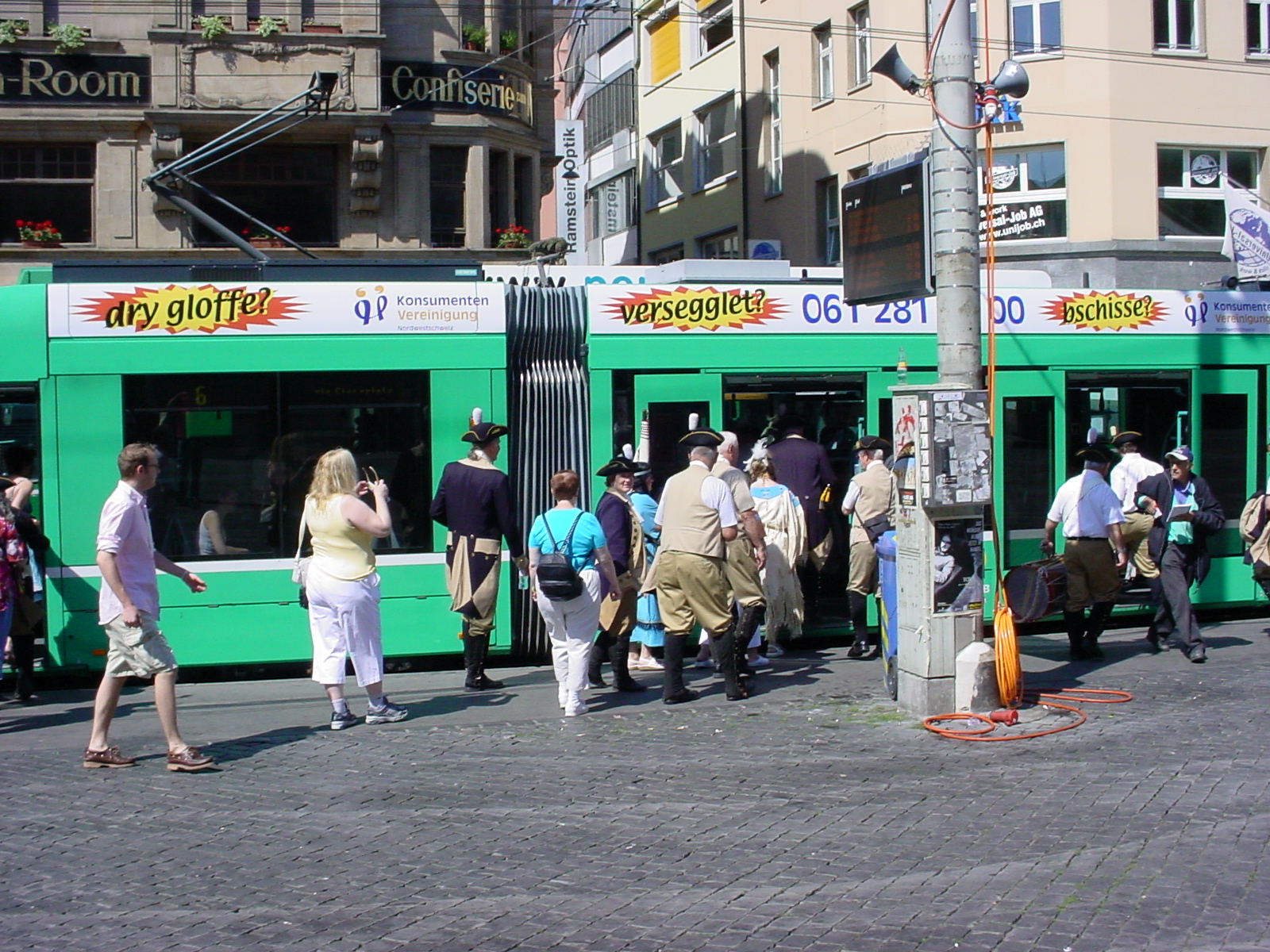 Lancraft using public transportation to go to the parade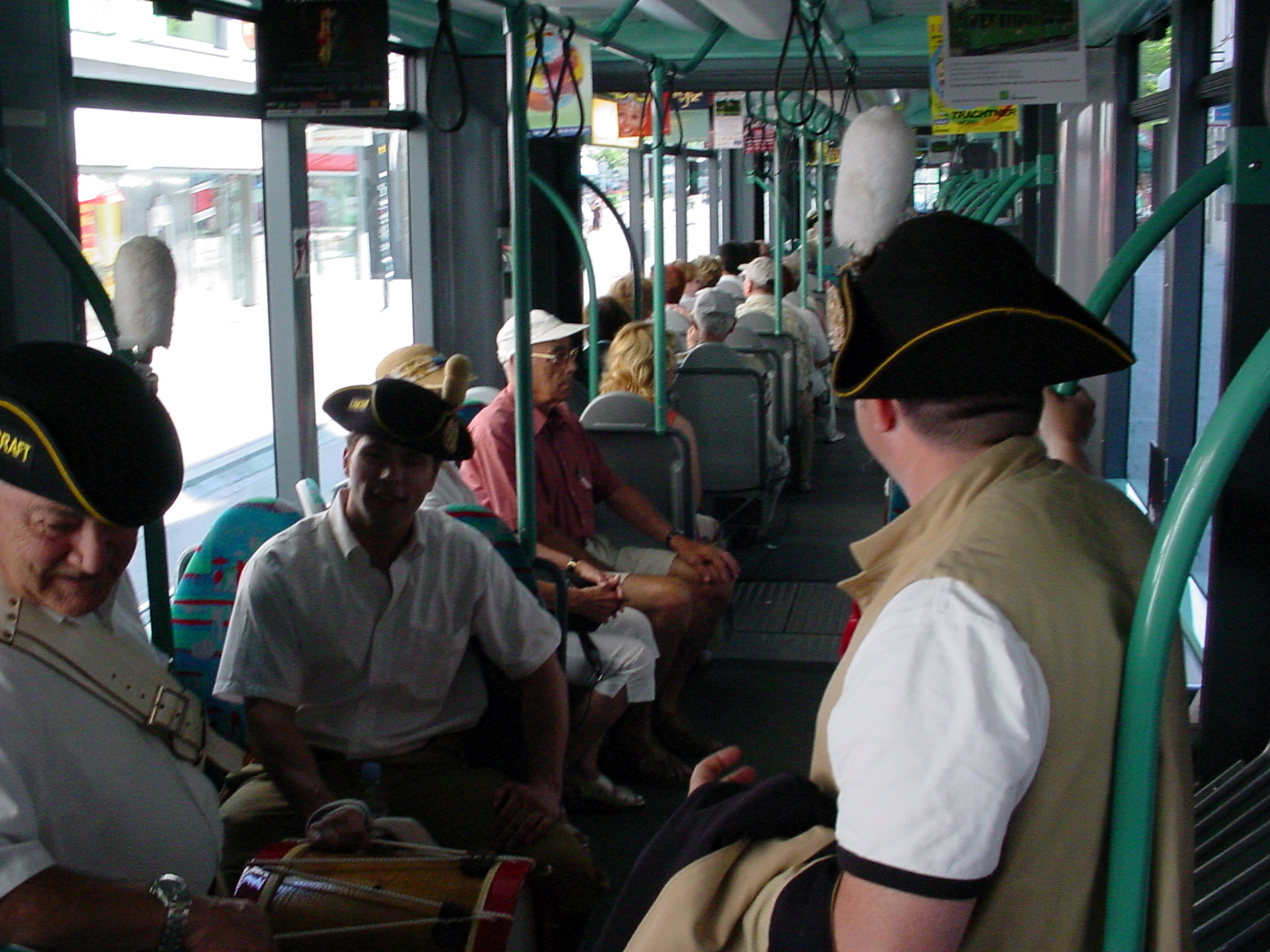 Enjoying the ride.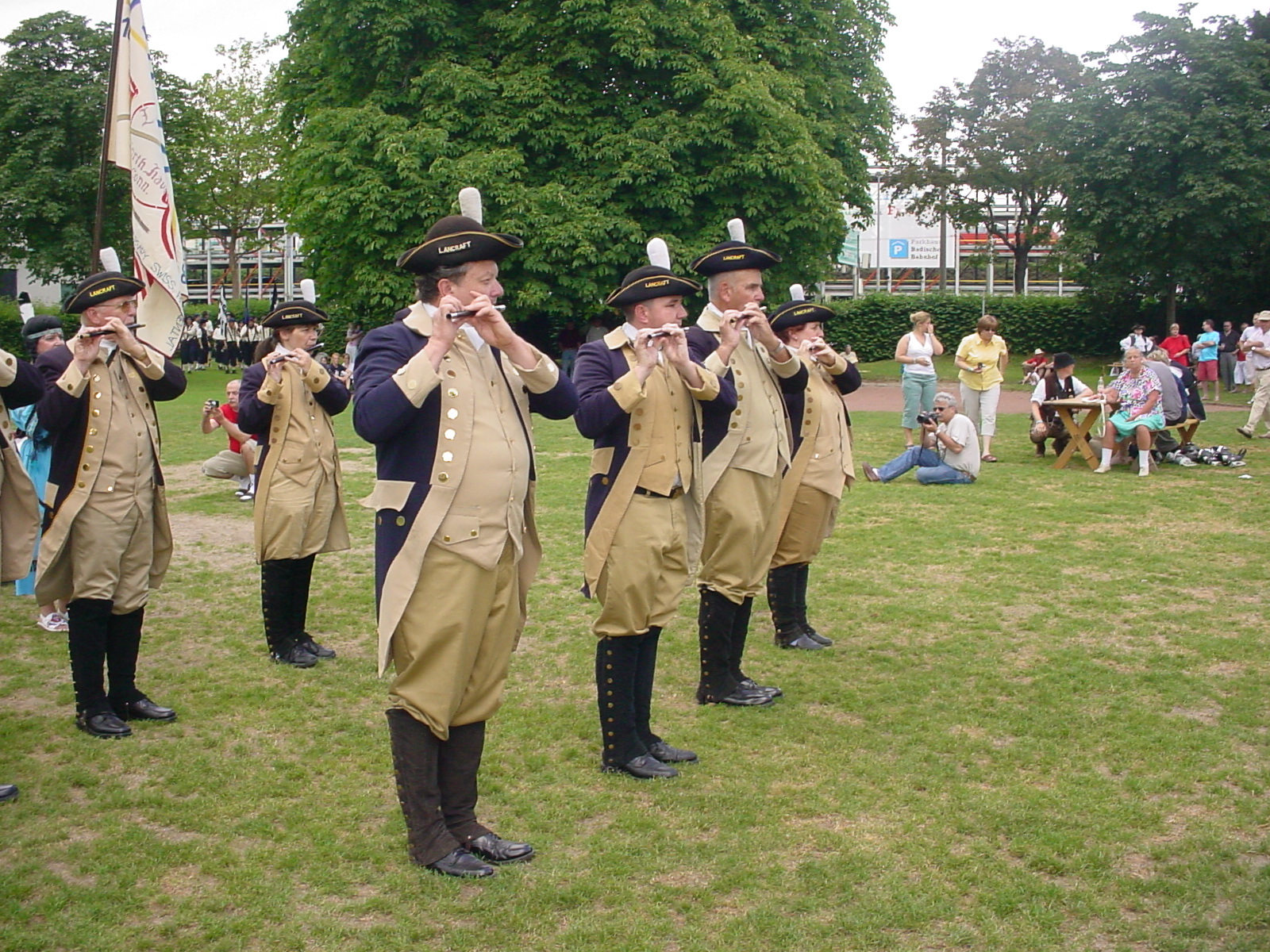 Basel Tatoo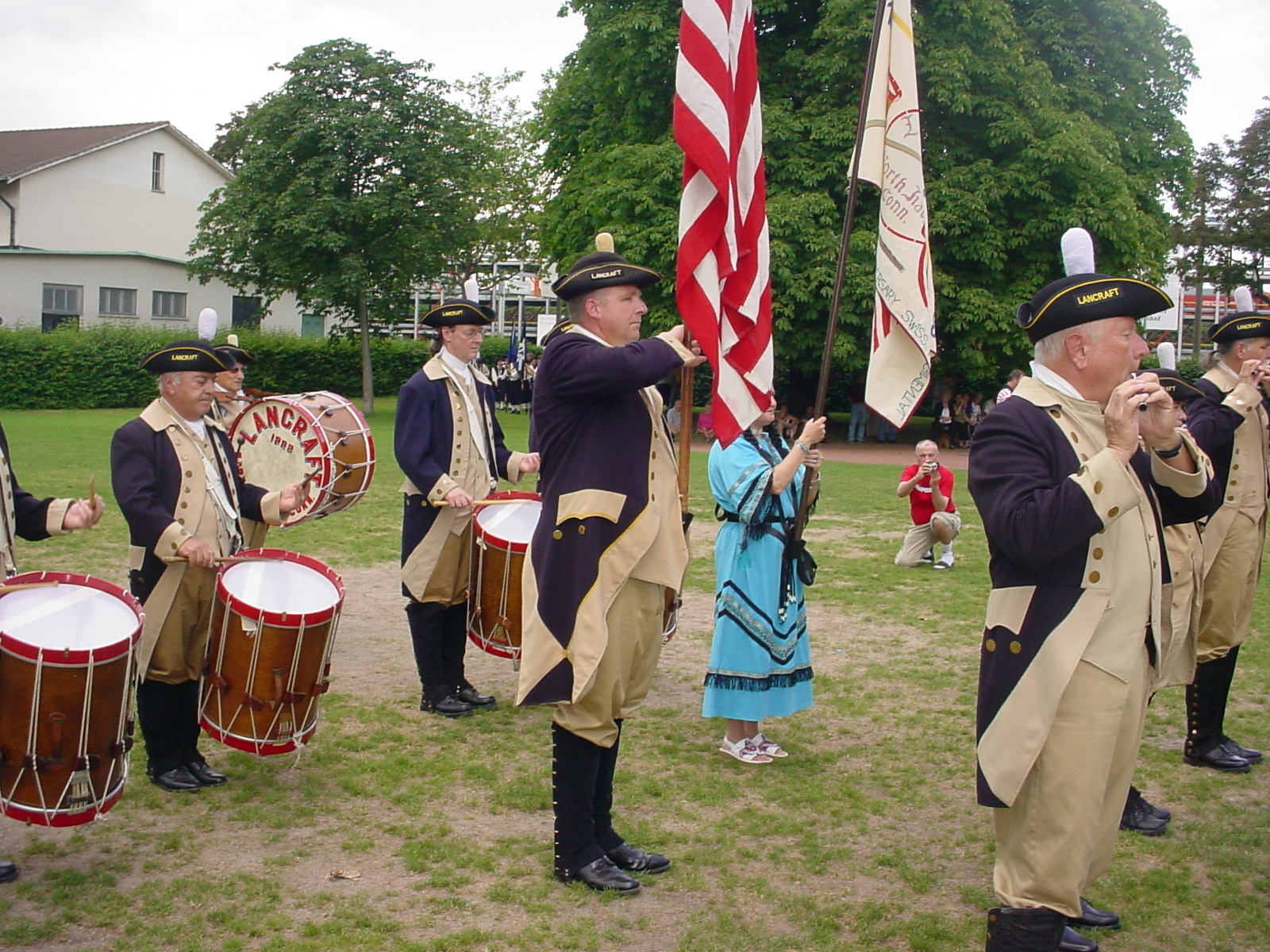 Basel tatoo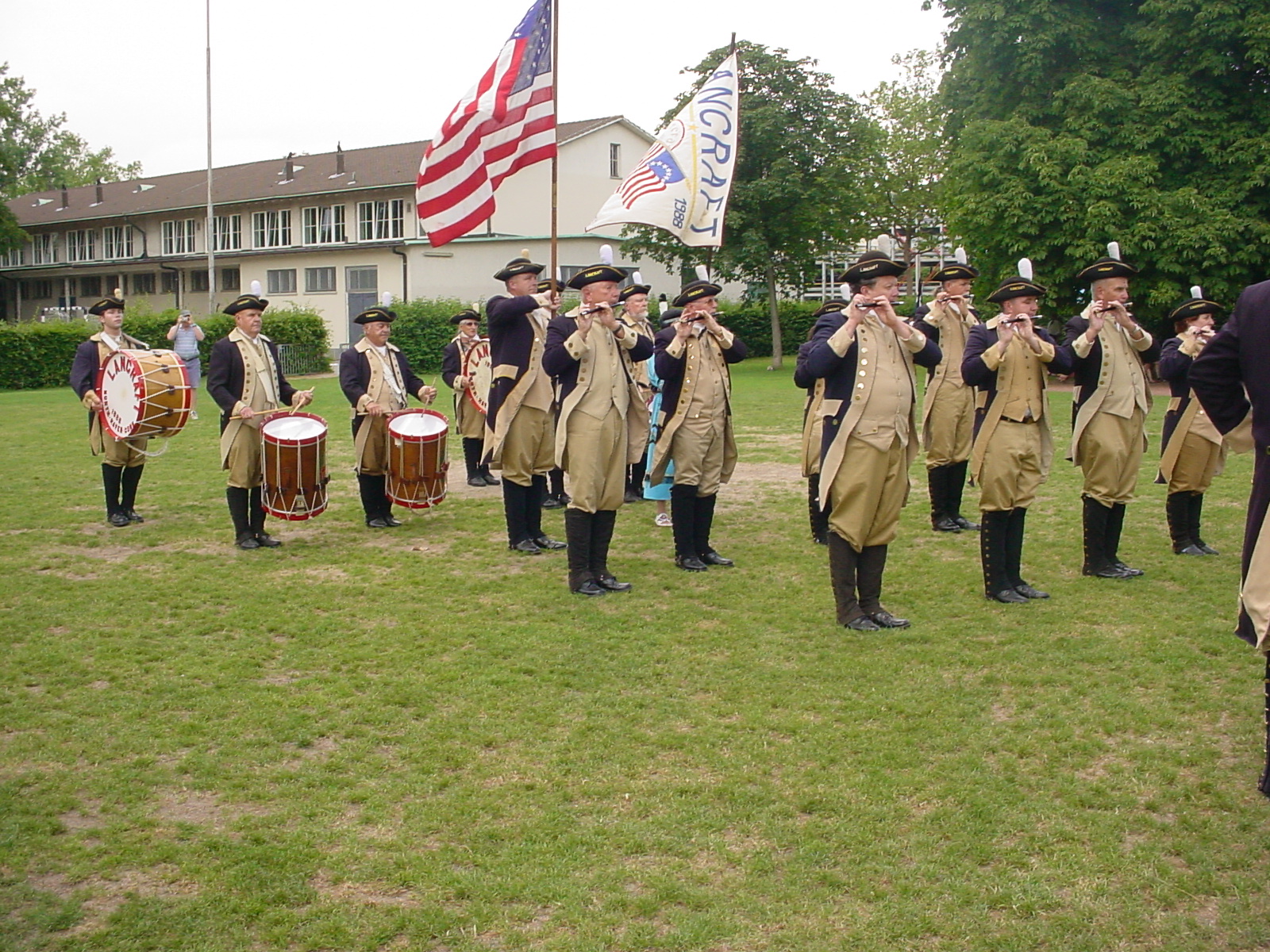 Basel Tatoo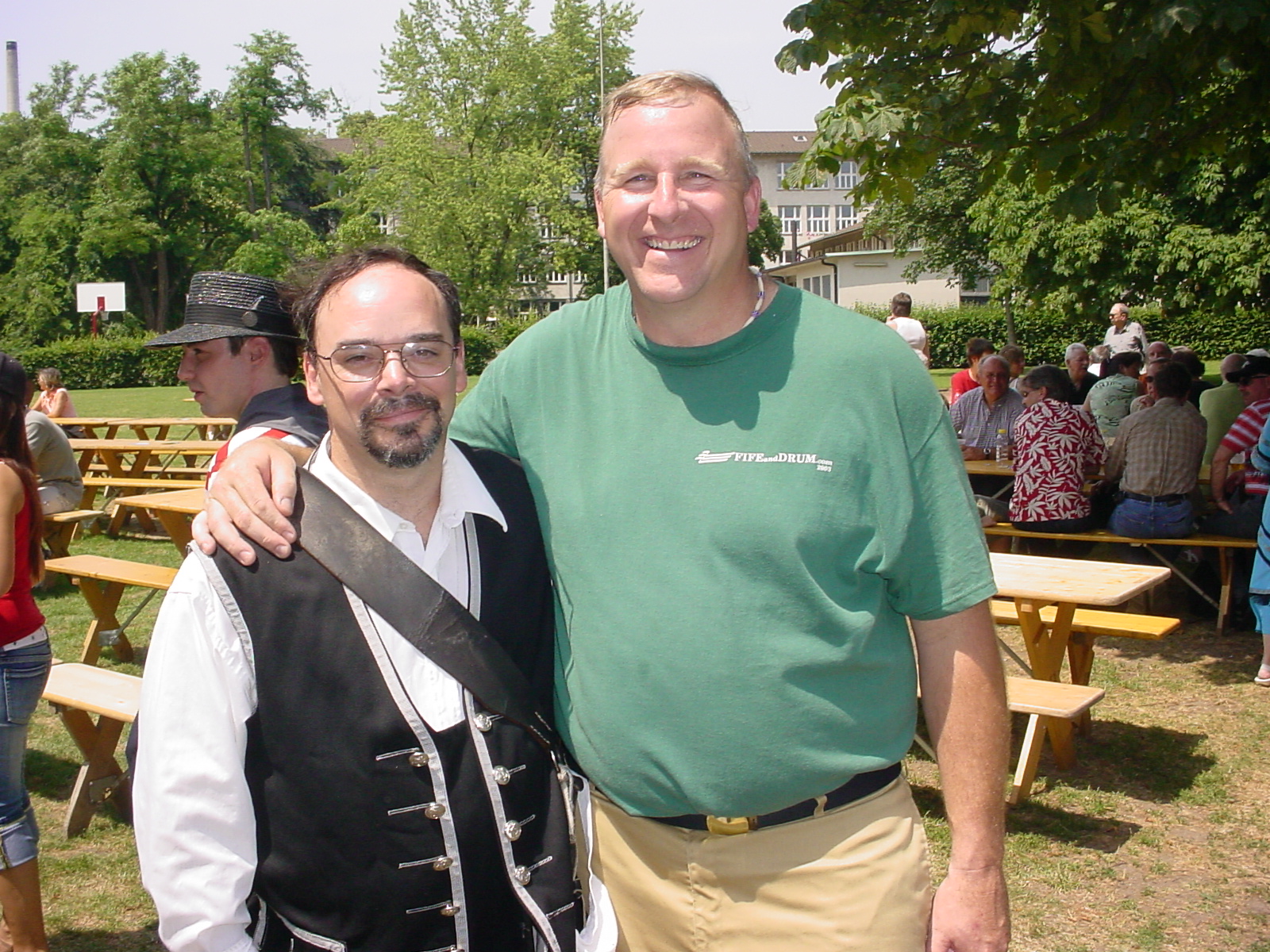 Dave Fontain & Dave De Lancey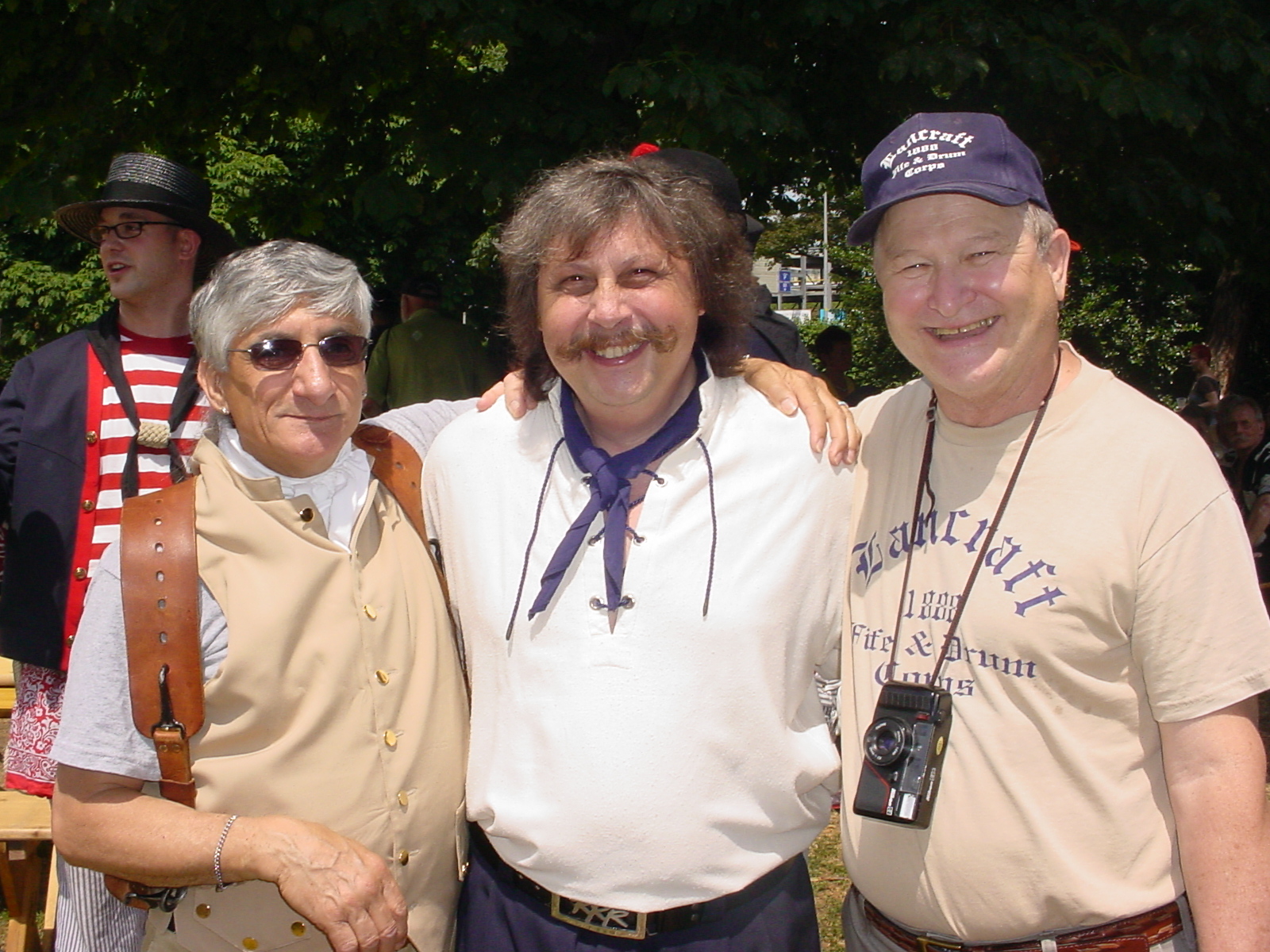 Everett Jacobs * Victor Muller * Frank Chasney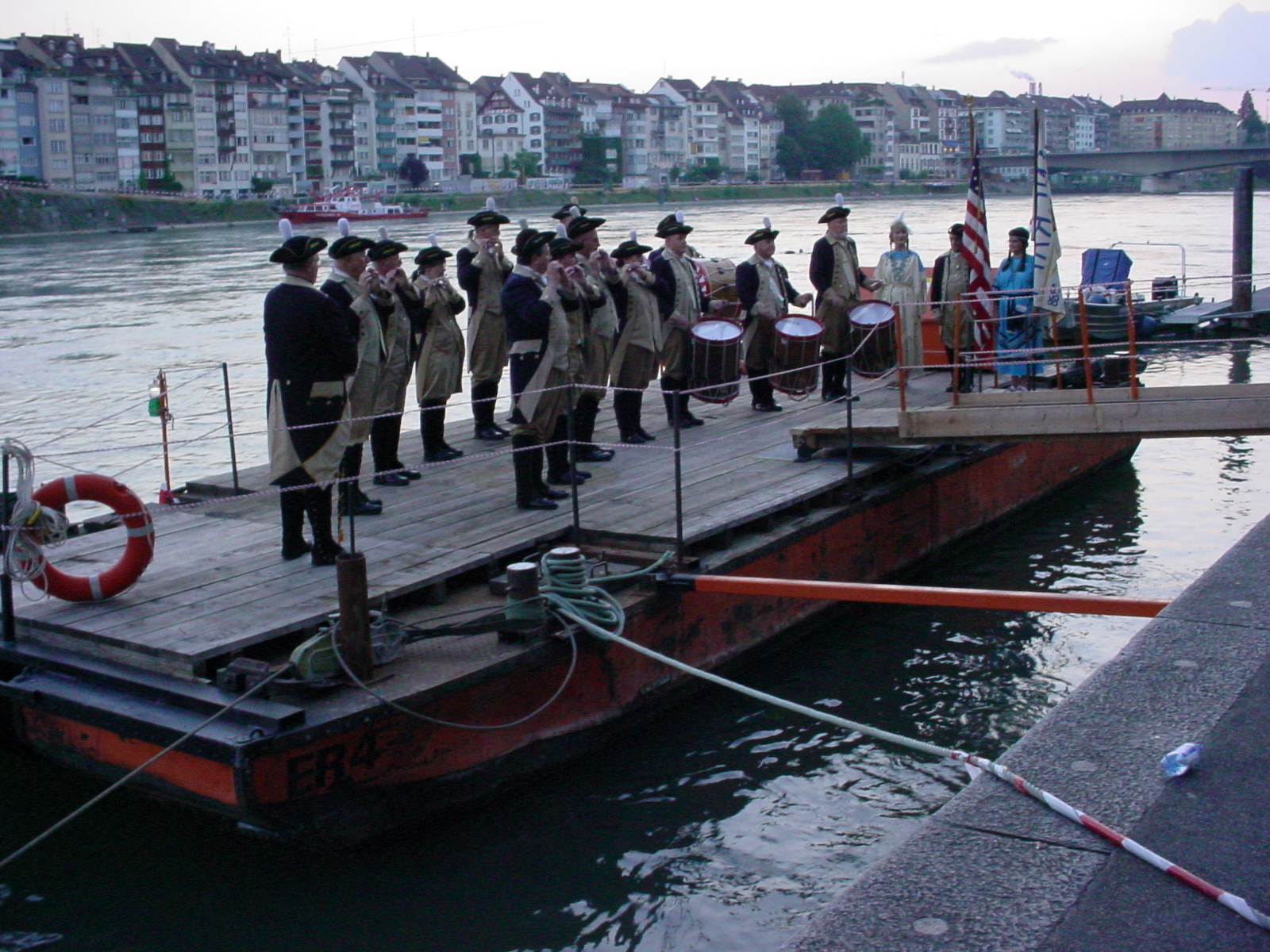 Along the Rhein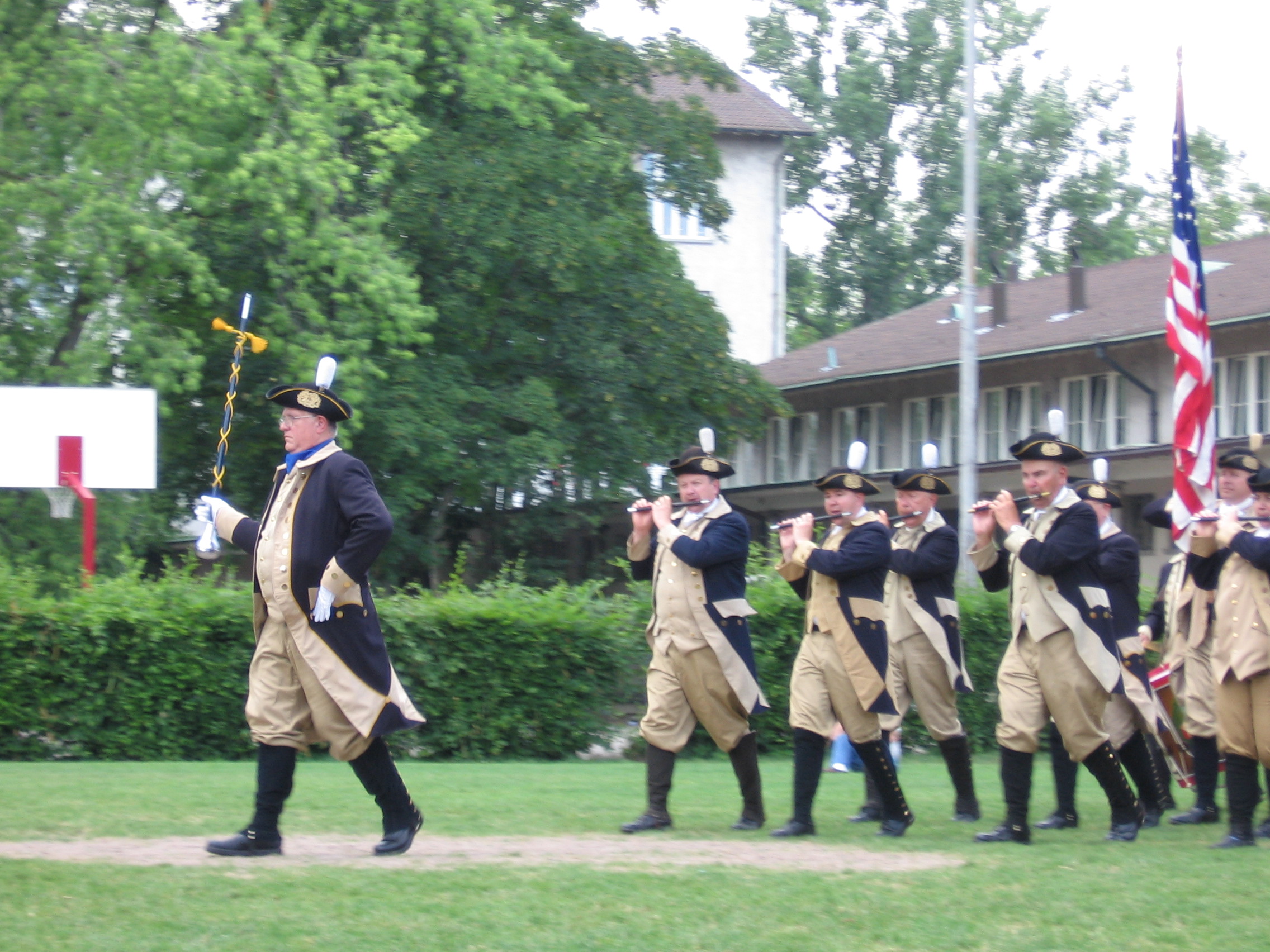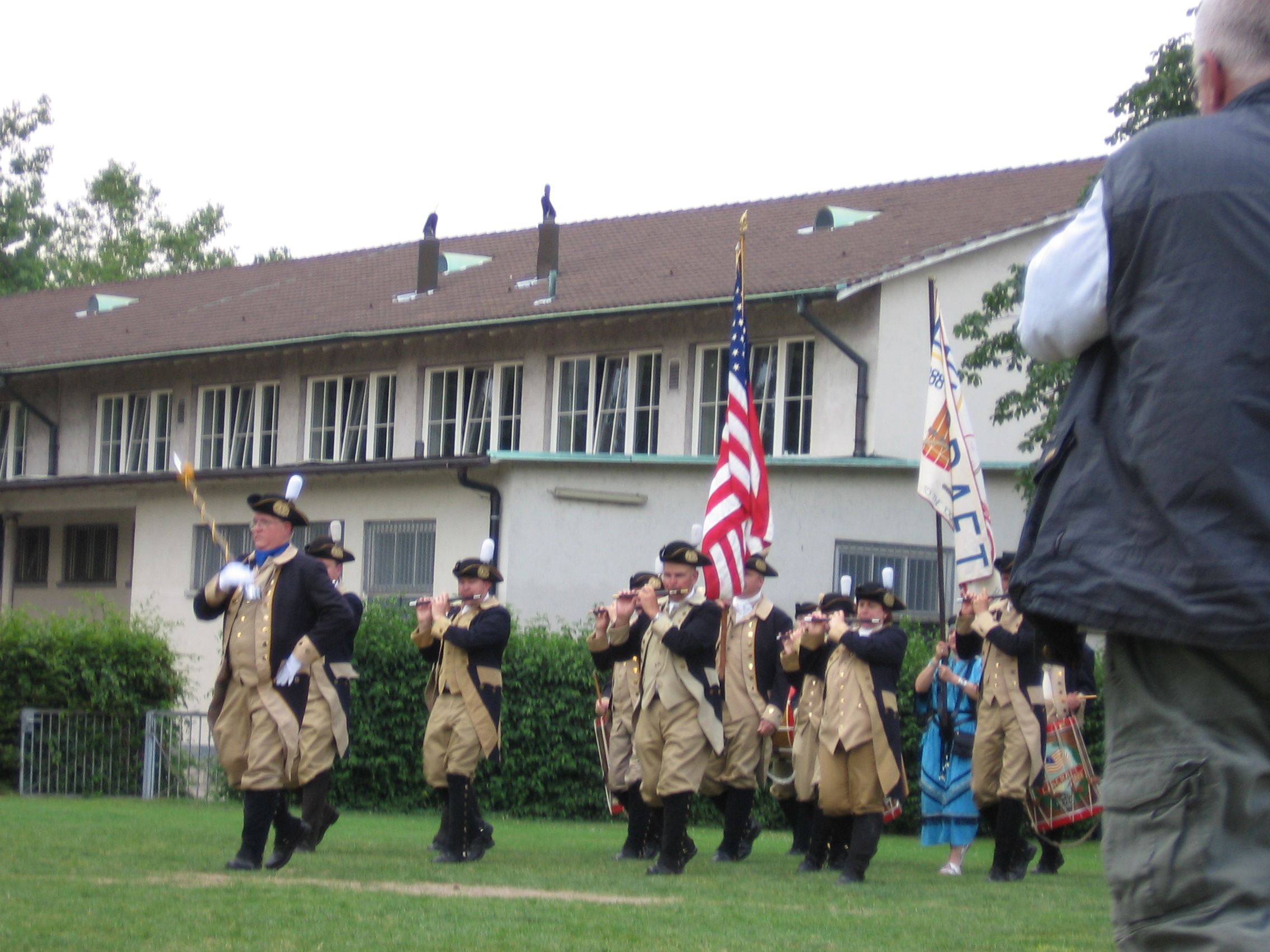 Going on stand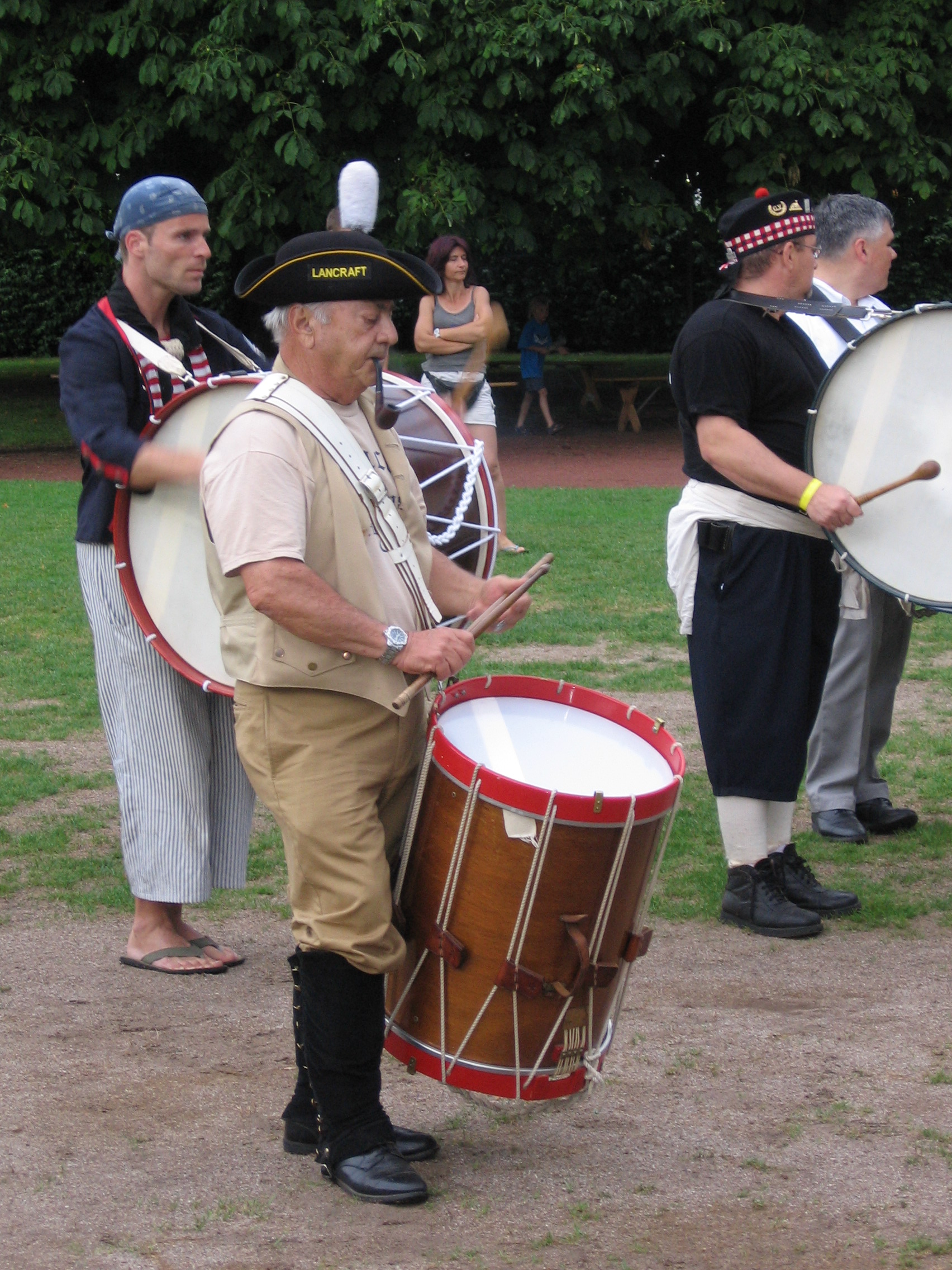 Danny "O"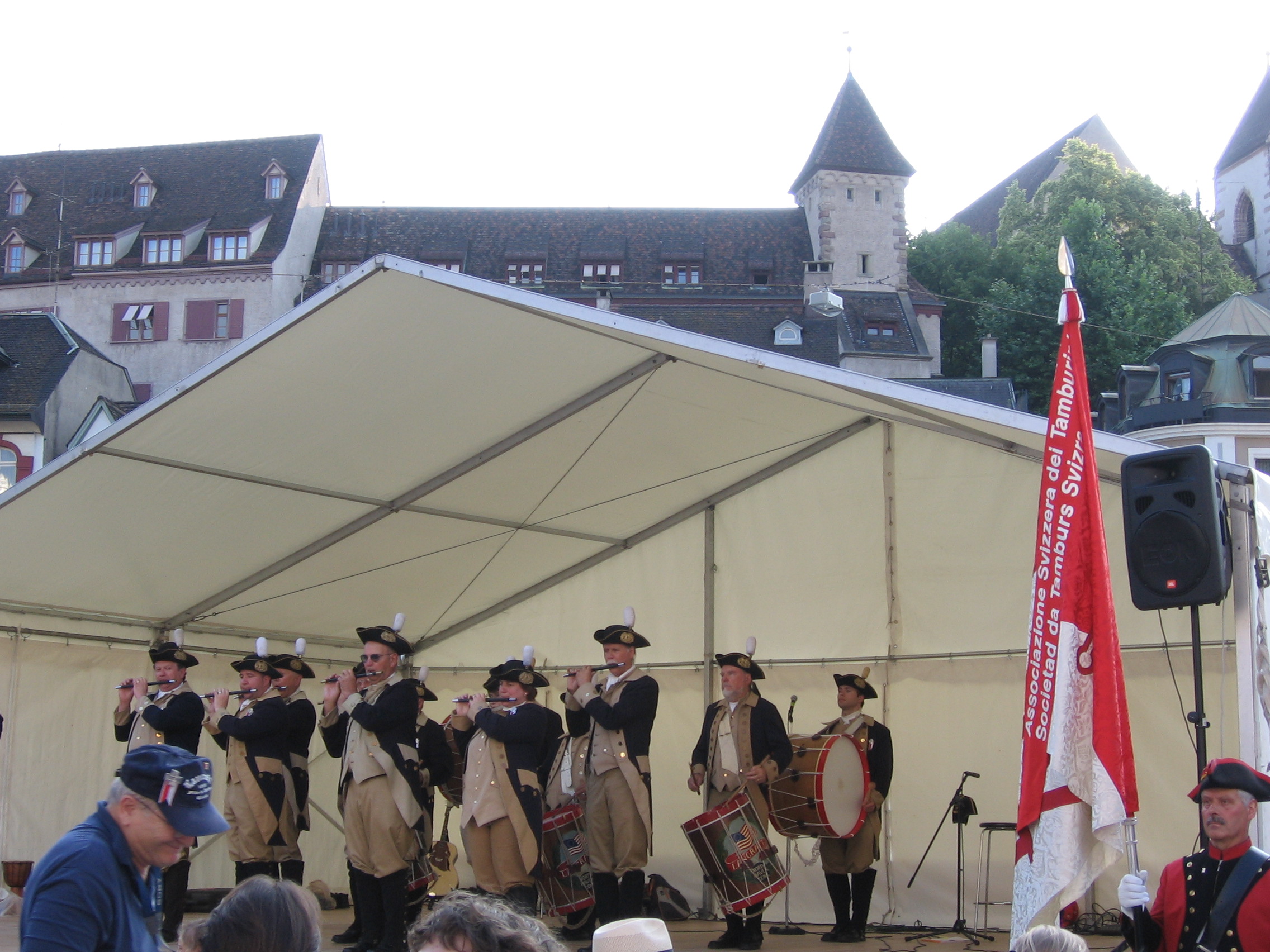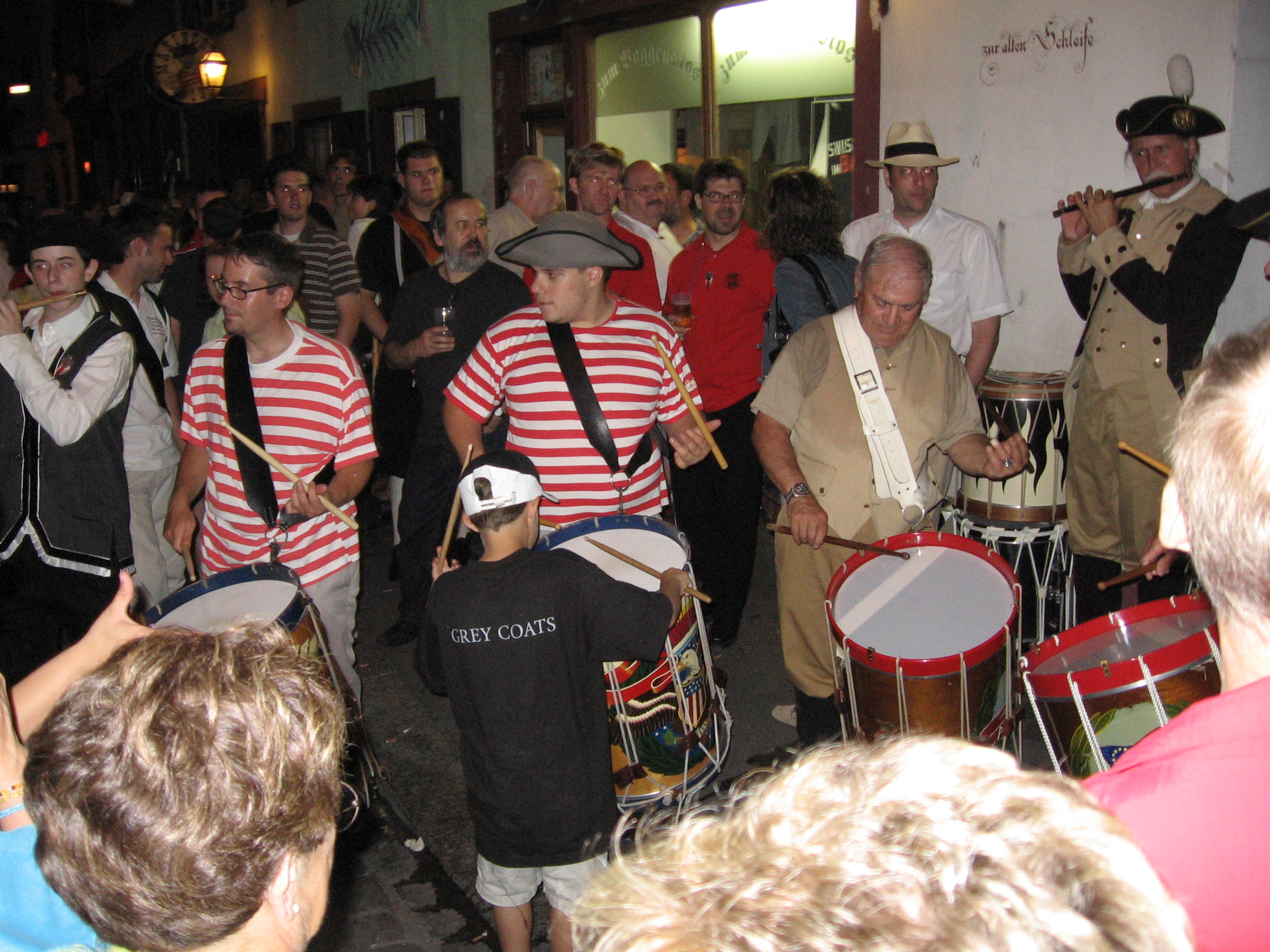 Jamming at the Swiss Mariners HQ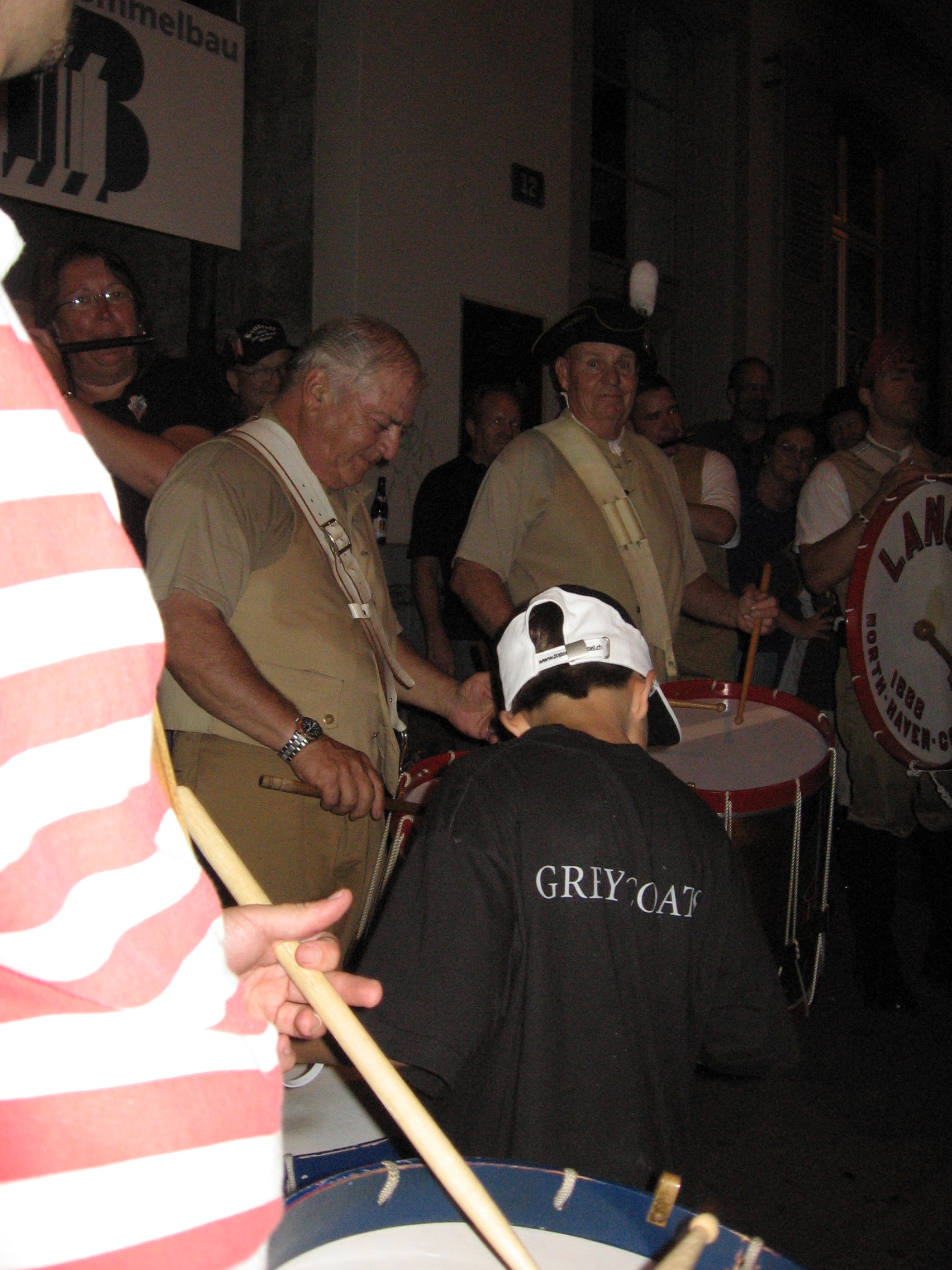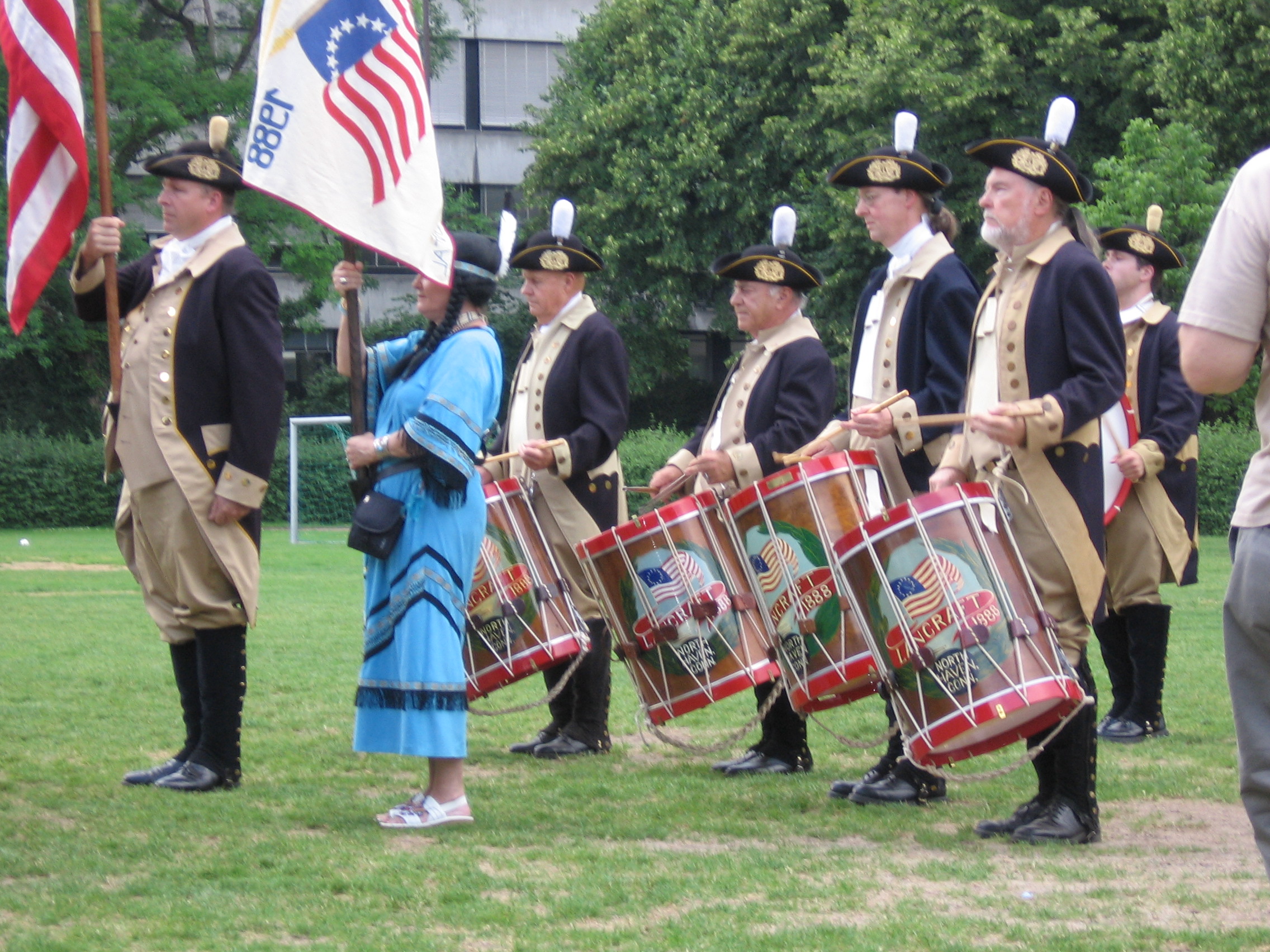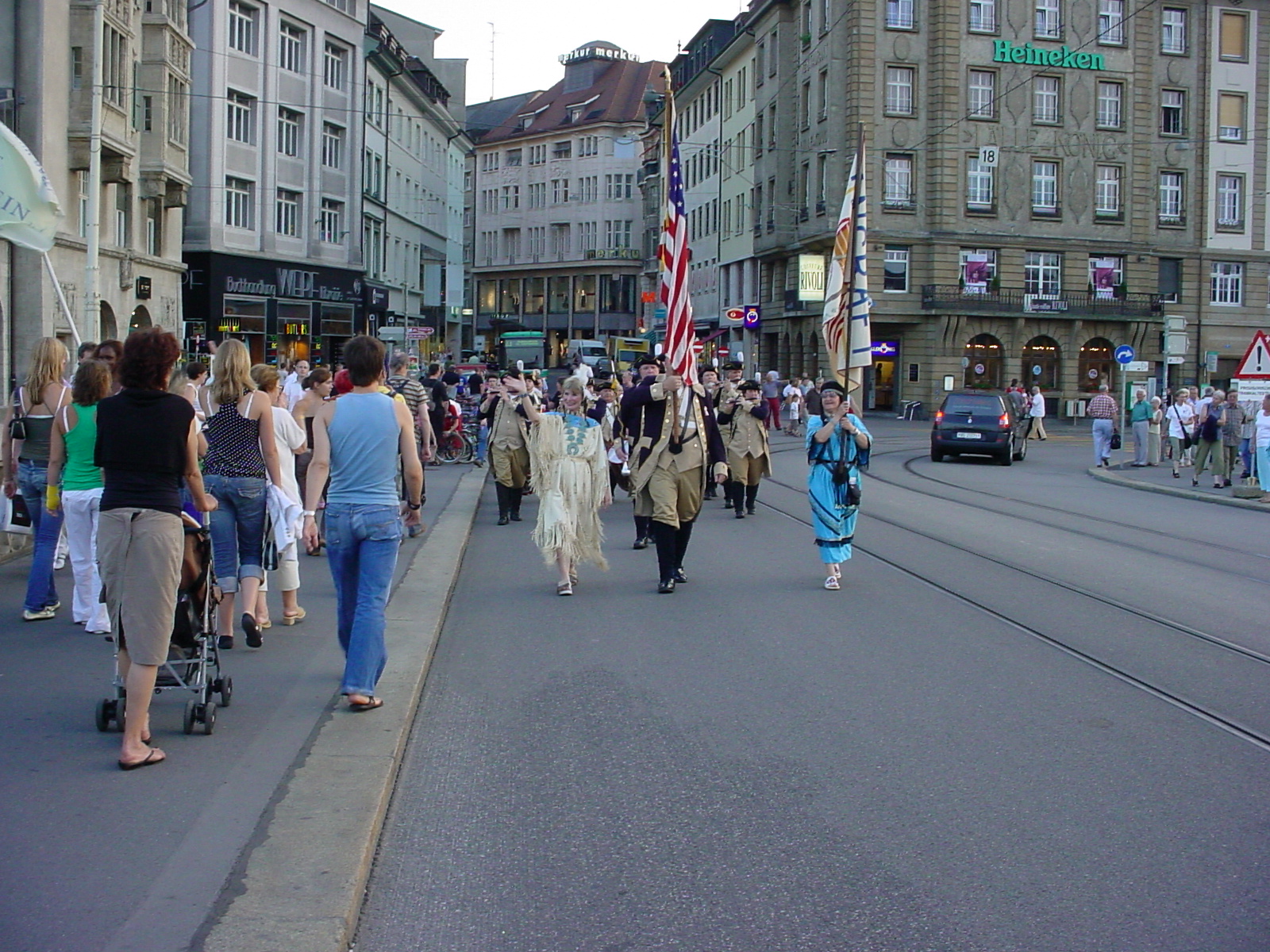 Evening Tatoo Parade in Basel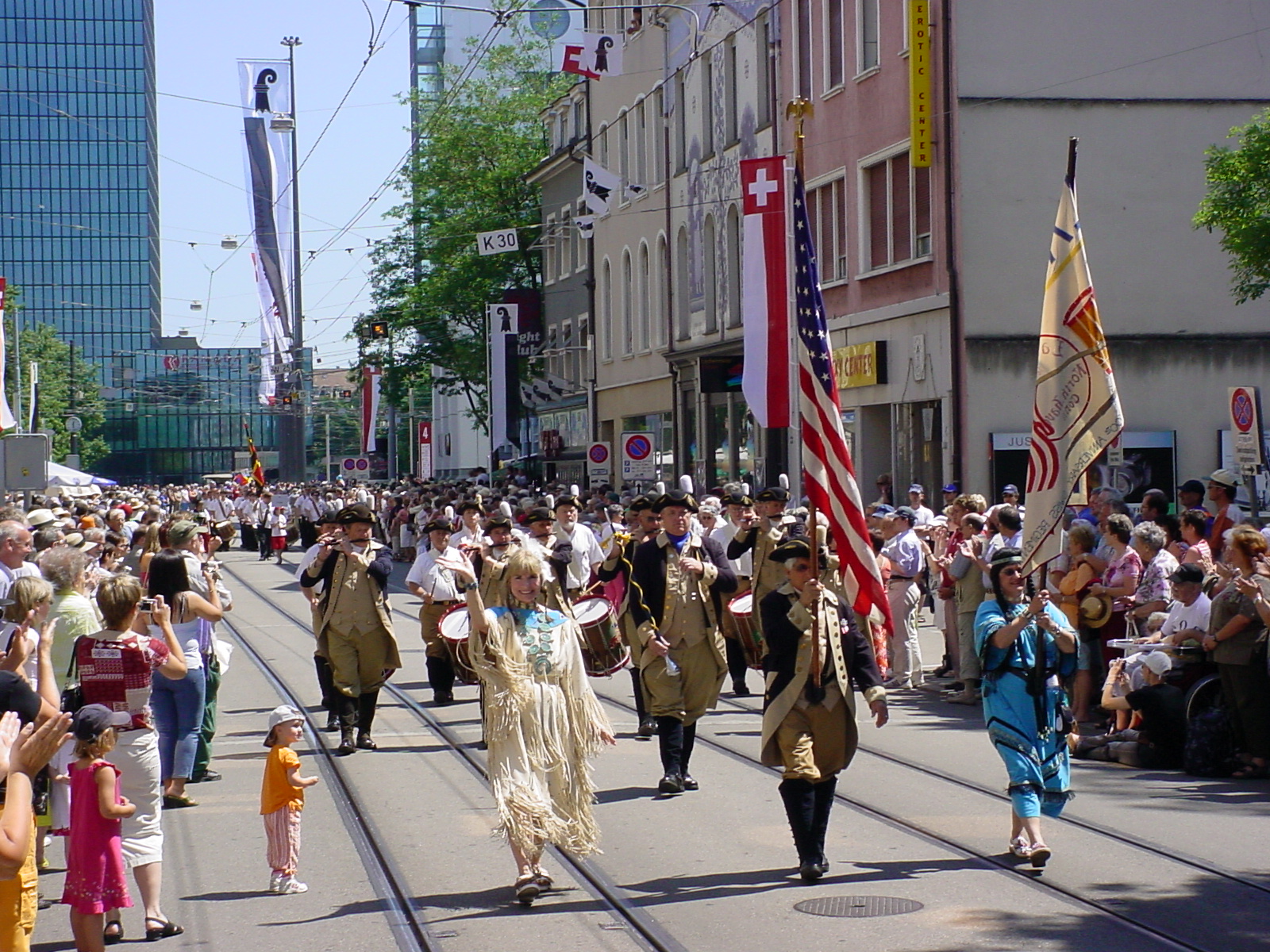 Parading in Basel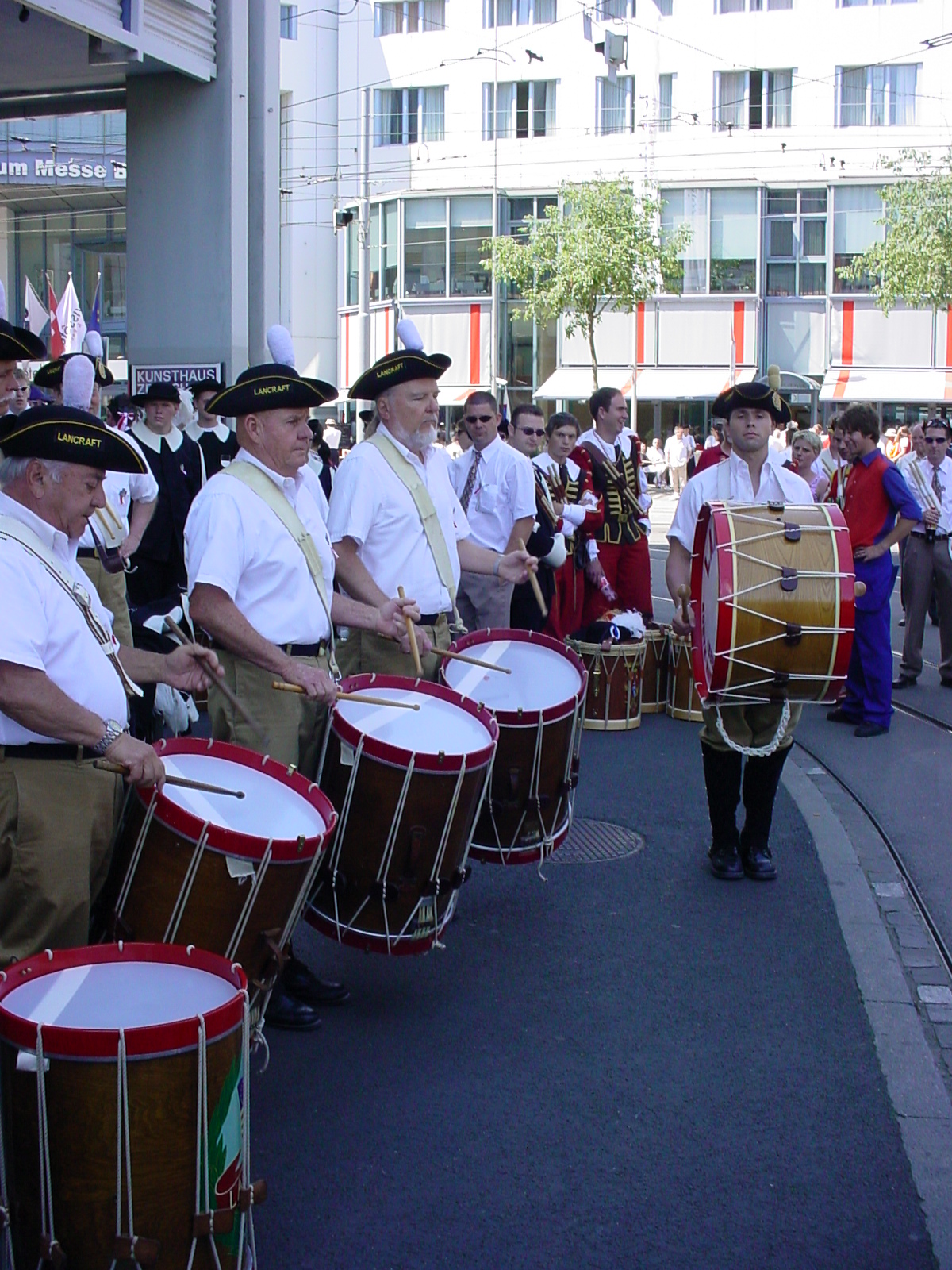 Pre parade warm up
Danny O' Mara * Jim Laske * Bill maling and Tom Smith
Swiss television news coverage of Lancraft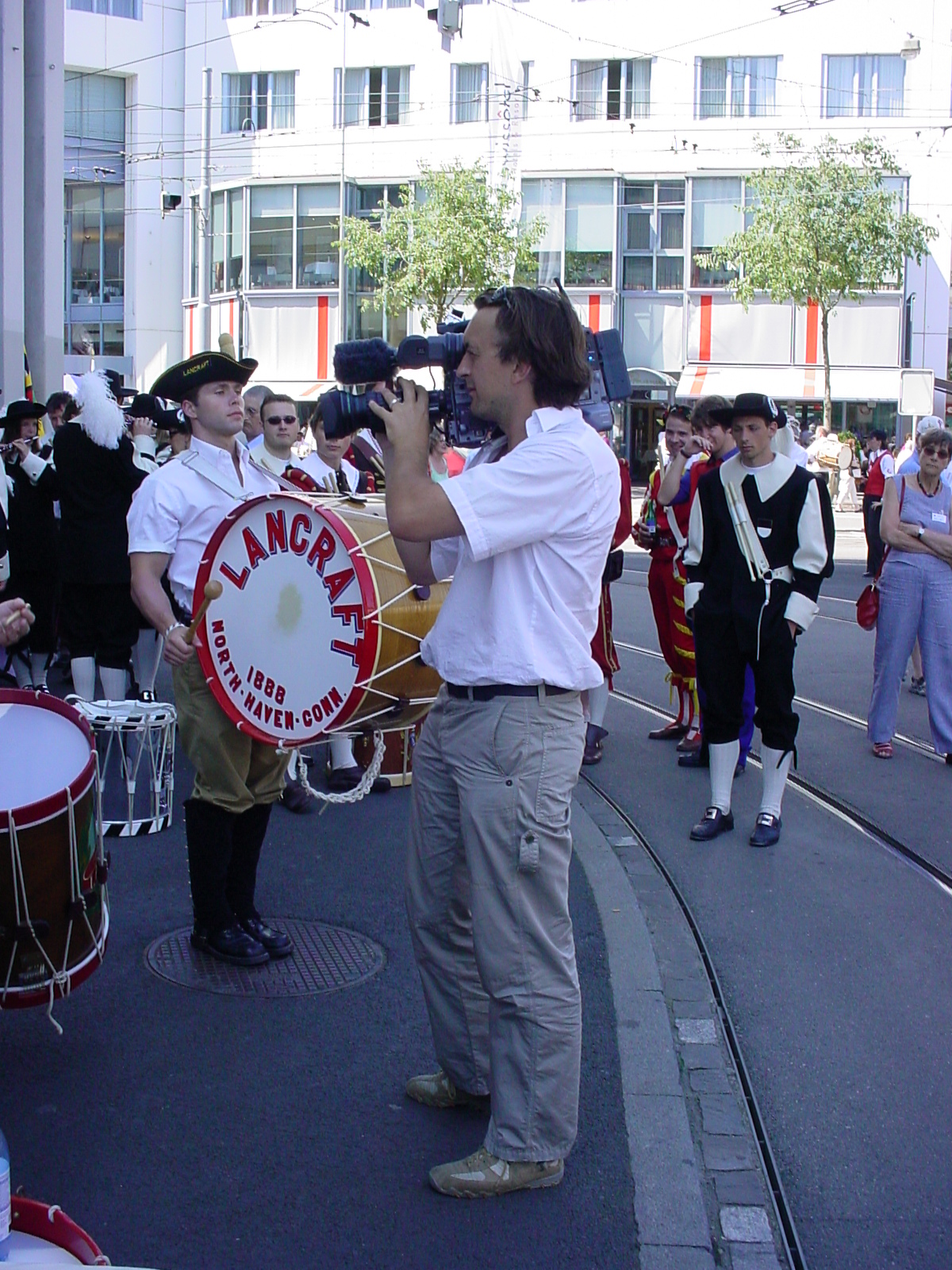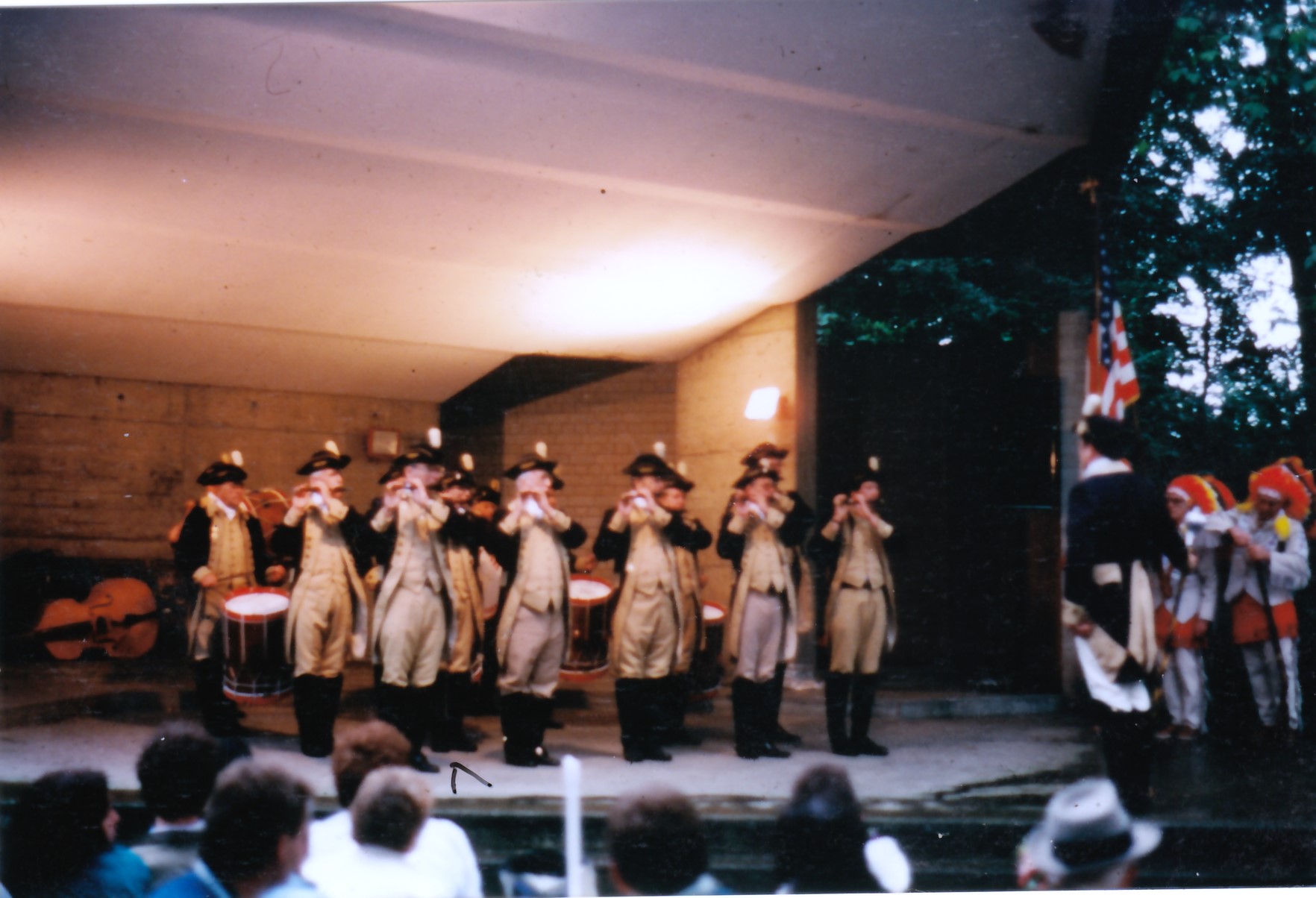 Lancraft in Basel 1987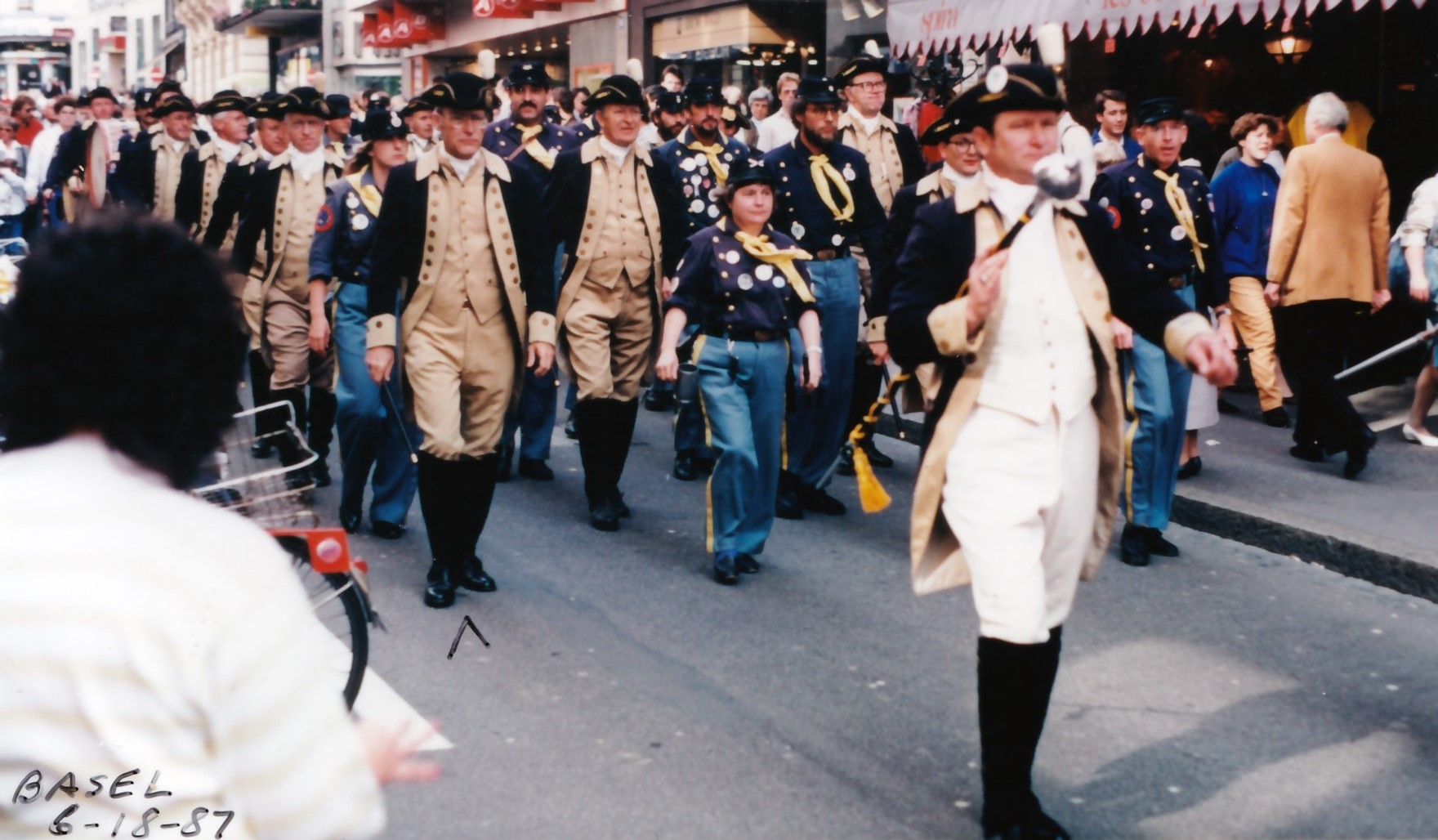 1987 Basel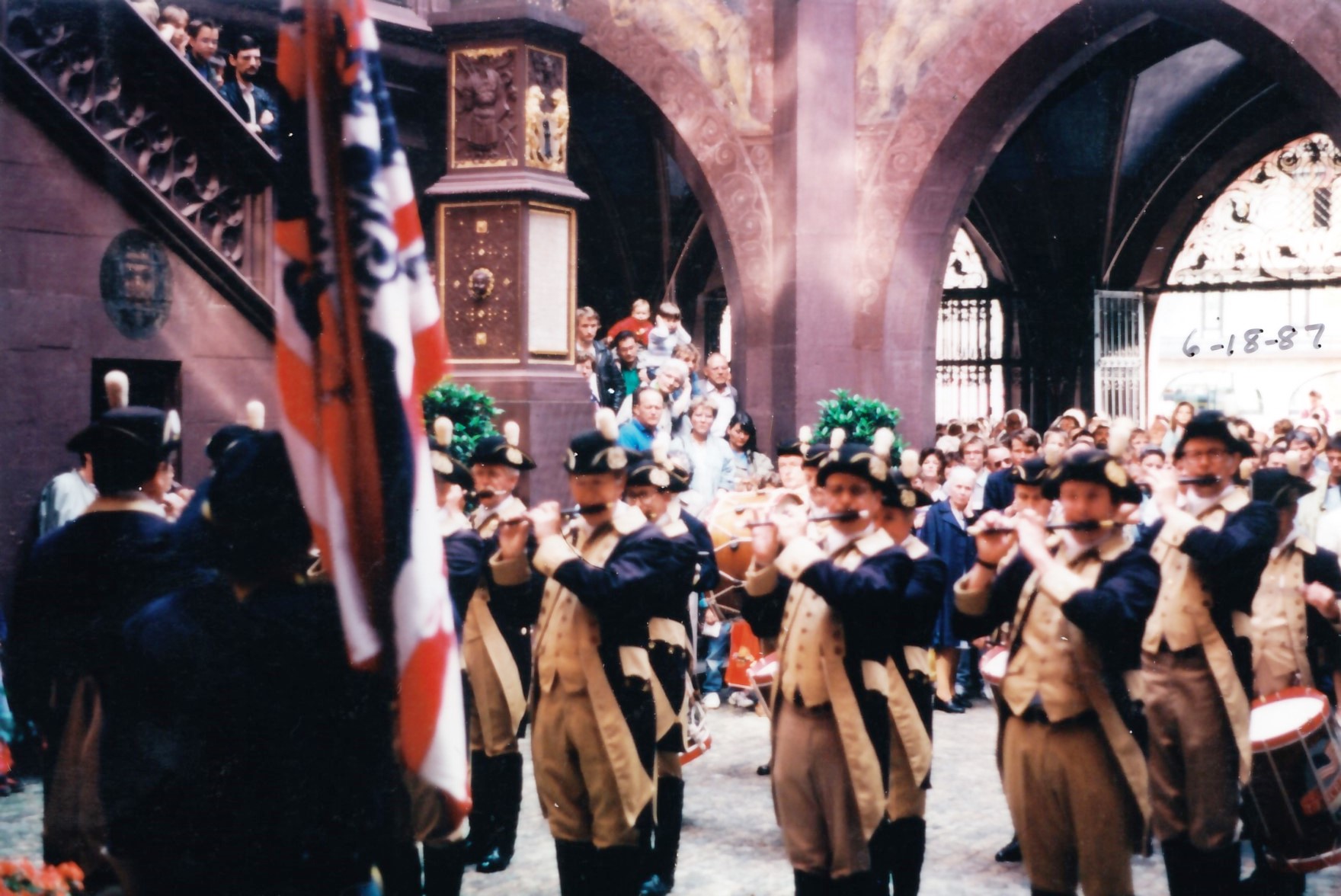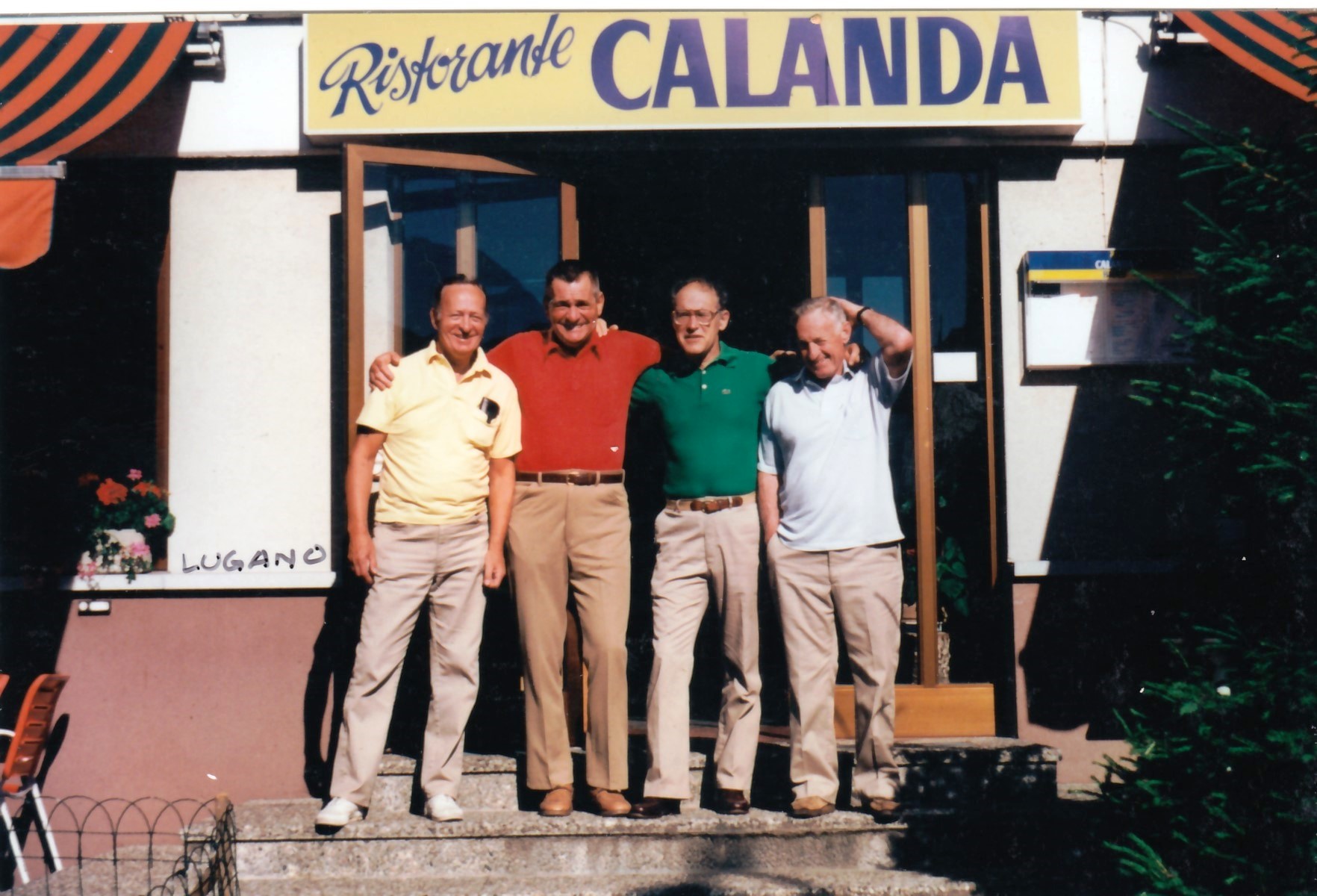 Information provided by Corps members
Copyright © [Lancraft Fife & Drum Corps]. All rights reserved.
Revised: December 29, 2017.